Older Students Find It's Never Too Late to Learn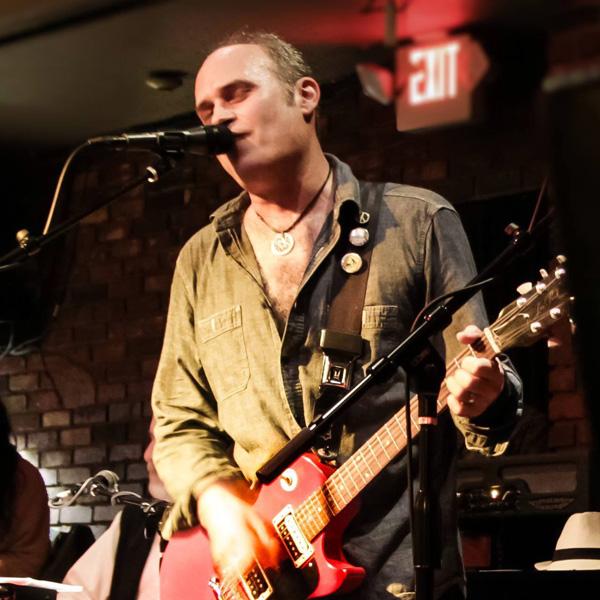 The diversity of students at Glendale College is evidenced every day. Walk across Plaza Vaquero and there are students from all walks of life: international students, students of all ages, and even an octogenarian or two.
Since the economic downturn in 2006, many older Americans have returned to the community college system. At Glendale College, the percentage of credit students over 35 years of age has doubled since 2005. This doesn't include those enrolled in non-credit or career training classes.
Actor and musician Andrew Sherman, 45, came back to college in 2012 partly for economic reasons.
"I was not having much success in my pursuit of acting and needed to find a way to get a skill in something [else] I enjoyed," said Sherman, who has a bachelor's of arts in theater from Columbia College in Chicago.
While at GCC, Sherman studied TV production, new media and film editing, which he decided was a good choice for a career path.
Adjunct professor of media arts, Ryun Hovind remembers Sherman well.
"Andrew was always fun to be around," said Hovind. "Always in a good mood and quick with a joke."
But Sherman was serious about his work. Hovind said Sherman was quick to pick things up and put them to good use.
During his second semester, he landed a job as an editor with the training he recieved, but left school before getting his certificate.
"Being 45 and already having a degree, I didn't see why I should put off a job offer," he said.
Sherman worked as an editor on the "Chevy Music Showcase" for two years, featuring local bands out of North Texas and Oklahoma City with interviews and videos. His experience as a musician bumped him up to band liaison and second assistant director on location shoots.
"I got the job because the boss was looking for a musician who didn't know how to edit," said Sherman. "He wanted someone who understood editing, but was not set in their ways."
Community college seemed like the best choice for his continued education.
"I got financial aid — all I had to pay for was taxes and books," he said. "They really want adults to get back to school and get retrained."
Sherman said his wife, Rebecca, was very supportive with his decision to return to school.
The "Chevy Music Showcase" has ended for now, but Sherman hopes it will start back up in September.
Professionals with successful careers return to college as well —  but for different reasons.
Samela Beasom started taking classes at GCC in 2007. Like Sherman, Beasom already had a bachelor's degree, hers a double major in music and German from Lewis and Clark College. She also  earned a master's of music in vocal performance from USC.
"I'm 57, but I feel 37," said Beasom — and if you look into her beaming blue eyes, you can see that young woman hasn't gone anywhere.
She has enjoyed a 30-year career as a classical singer, performing with the Los Angeles Opera and the L.A. Master Chorale. She has sung on dozens of motion picture soundtracks, including "Fifty Shades of Grey" and "Pirates of the Caribbean."
"I came back to school with a burning desire to study all kinds of art classes," said Beasom. "I never had the time or confidence to study art as a young woman."
She has taken classes in ceramics, drawing, design, photography, jewelry, tap and jazz dancing and now music technology and recording.
"I'm not exactly positive I know what my end goal will be," said Beasom. "However, I've already been offered some work based on my new knowledge and training I (received) at GCC."
People have purchased her ceramics, paid her to repair jewelry and to Photoshop their headshots. She has even been offered future work in recording live concerts while still learning the craft.
"I now have many more possibilities for a second career," said Beasom. "GCC is the perfect school to find out what you are good at and what excites you."
Beasom has been married to a professional classical singer for 28 years. Her two daughters are professional dancers in New York and Los Angeles.
"They all think it's wonderful that I am a life-long learner," said Beasom.