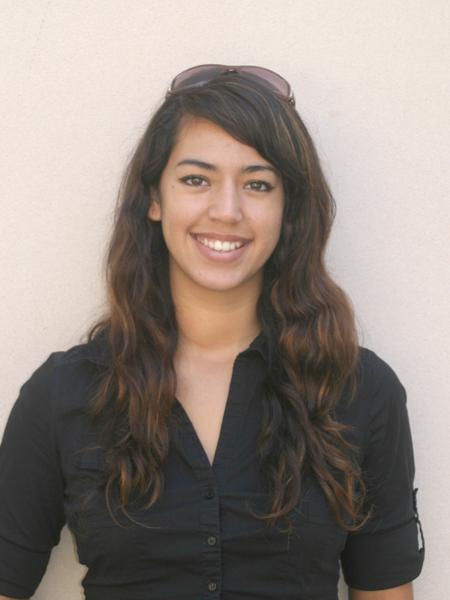 I'm a nerd. I like to read, write, and take long walks on the beach.
My writing inspiration derived from the elementary school teachers that I despised, or so I thought I did at the time. I was instructed to re-write the same essays countless times until I got it right. "Back in my day," we didn't type and save documents on a computer for quick revisions. No, this play-time deprived 8-year-old had to re-write entire stories by hand.
The following year I was a writing perfectionist and critiqued my essays in a manner that may be classified as obsessive compulsive.
Over the years the basic stories teachers assigned bored me and I thrived for a challenge. My Pandora's box of creativity was unleashed ranging from comedic-satire to the emotional "oh my god my puppy was run over."
Writing is definitely my favorite hobby. I say hobby rather than career because I don't want the stress of "story in exchange for food" to skew my passion. I have a passion for many things including law, environmental activism, and the ever popular world peace. I consider them the blood-pumping ventricles in my heart and I divide my time and talents to all of them.
I'll conclude with… One day I will change the world.
Vanessa Duffy, staff reporter
Dec 06, 2011

For Some, A Dinner To Be Thankful For

(Story)

Nov 22, 2011

Enviornment Club Holds Event

(Story)

Oct 27, 2011

California Dream Act Signed Into Law

(Story)

Oct 27, 2011

Lawsuit Aims to Restore Prop 98 Funding

(Story)

Oct 10, 2011

50/50: Take It or Leave It

(Story)

Oct 01, 2011

Community Garden Blooms in Glendale

(Story/Media)

Sep 27, 2011

Dancing Flash Mob Tells Bachmann "You Can't Pray the Gay Away"

(Story)

Sep 22, 2011

School's Accreditation Warning Lifted

(Story)

Sep 14, 2011

Bookstore to be Outsourced to Corporate Management

(Story)

Mar 30, 2011

"Women and Population" Lecture Brings Statistics to Life

(Story)

Mar 30, 2011

Fogo de Chao Restaurant Review

(Story)

Mar 16, 2011

Immigration Initiative Unlikely to Work

(Story)

Dec 08, 2010

Global Mindset Group

(Story)

Dec 08, 2010

Relieving Holiday Stress

(Story)

Nov 10, 2010

Radio Station Hosts Halloween Blood Drive

(Story)

Nov 10, 2010

"Paranormal Activity 2" Continues the Saga…

(Story)

Oct 27, 2010

State Adopts Budget; Colleges to Receive Additional Funding

(Story)

Oct 27, 2010

Portantino Challenged by Political Novice in 44th Assembly District

(Story)

Oct 27, 2010

Colbert Challenges Schiff in 29th District

(Story)

Oct 27, 2010

Summit Promotes Greener Campuses, Clean Energy

(Story)

Sep 29, 2010

'Rocky Horror' Show Celebrates 35 Years

(Story)

Sep 29, 2010

'American Century' Ignites Controversy

(Story)

Sep 15, 2010

Chinese 'Blood Simple' Remake Delivers Laughs

(Story)

Sep 15, 2010

New Act Makes Textbooks Available for Rent

(Story)