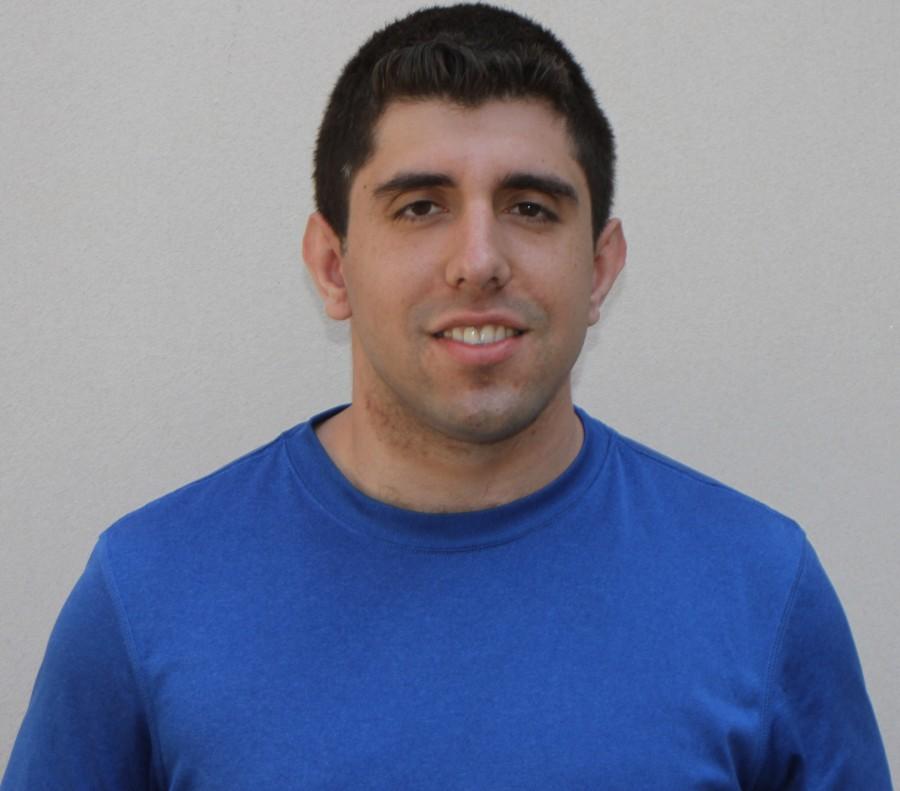 My name is Lucas Yepez. I am majoring in English (creative writing) and am exploring the field of journalism to see if I want to pursue it. After taking Michelle Hofmann's journalism class, I became determined to write for the paper. Ever since I was a kid, I felt that I had an aptitude for writing. For instance, I managed to get A's on all my college papers without proofreading.
My ideal career would be one where I could make a lot of money while also liking my job. This is why I am somewhat uncertain about what I want to do.
As a journalist, it is my goal to entertain others through my writing, in the same way I am entertained reading articles from sites like Cracked.com and the NY Times.
Interests of mine include writing lyrics/poetry, guitar, watching movies, science fiction, psychology, and working out. My favorite type of music is alternative, metal, and punk rock. After I get better at guitar, I hope to be in a band.
Living a sheltered life in Glendale has made me want to traverse the world, and I intend to do so. Currently, I have earned an AA in Social Science, and am planning to transfer to a school in the fall. I am a tenacious and driven individual, who will stop at nothing to achieve my goals. Because of this, I tend to be a perfectionist. When I wanted to lose 60 pounds and get straight As, I made sure I would study, exercise, and eat healthy on a regular basis, even though it was painful.
Lucas Yepez, Staff Writer
May 29, 2014

Hoover Zariani Named 'Employee of the Year'

(Story)

May 15, 2014

Comedy Show Raises Funds for Mentor Program

(Story)

May 15, 2014

Latinas in STEM Promote Math and Science

(Story)

Apr 29, 2014

Local Skate Park Celebrates 10-Year Anniversary

(Story/Media)

Apr 23, 2014

'Spelling Bee' Delighted Audiences

(Story/Media)

Apr 03, 2014

Skateboarders Surf Cement Waves at Verdugo Park

(Story)

Apr 02, 2014

'Paper Trail' Brings Creative Art to Gallery

(Story)

Mar 19, 2014

Winter Is Coming as 'Game of Thrones' Returns

(Story)

Mar 04, 2014

Engineering Students' Bots Clash

(Story)