Winter Is Coming as 'Game of Thrones' Returns
It's Sunday night. You rush to finish your homework and change the channel quickly. Your heart starts to beat rapidly as you hear epic violins playing in the background while you curl up with popcorn and a blanket.
For television fans that can only mean one thing: a new season of "Game of Thrones" is on the horizon. Season Four of the HBO television series will premiere on April 6 at 9 p.m.
With a new trailer released, there is much for fans to talk about.
For those who haven't seen the show, it is primarily about the struggle for the power of the throne in the Seven Kingdoms of Westeros among various families: the Starks, Lannisters, Baratheons,Targaryens,Tyrellsand more. It can be classified as a fantasy drama with elements of action, love, betrayal and adventure. "Game of Thrones" features characters typical of a fantasy setting, such as dragons, warlocks, sorcerers and undead creatures called White Walkers.
Based on the "Song of Ice and Fire" series of books by George R. R. Martin, the show will encompass the second part of the third book "A Storm of Swords" this season.
Filming took place in Northern Ireland, Croatia and Iceland.
A foreshadowing, or extended preview, was released by HBO, which has cast members and crew giving insight into the future of the show. In it, it is made clear that the stink of vengeance will be in the air after recent events that took place.
The latest episode ended with the shocking and controversial "Red Wedding," leaving many fans speechless.
"We pick up the pieces and top it [the "Red Wedding"] in many ways," actor Peter Dinklage said in the season four foreshadowing.
Tyrion Lannister, the dwarf loved by many, will be in worse danger than he has previously been in the show. The dragons of Daenerys Targaryen are growing up, and similar to a teenager filled with hormones, they will be more rebellious and unpredictable.
The producers also claim that the show will be more thrilling, with less buildup, straight to the drama and more action-packed and intense from this point onward.
There will also be new characters, such as Obyron Marshall aka the "The Red Viper," prince of Dorne; his mistress Ellaria Sand; Styr, a wildling lieutenant of King Beyond the Wall; and Mace Tyrell, the Lord of Highgarden as well as Margaery's father.
Fans can expect all the main players to return once again, at least the ones with their head still on their shoulders.
Students on campus have generally been rooting for the same characters to succeed. The favorites are Tyrian Lannister, the Starks and Daenerys Targaryen. They also shared disdain for King Joffrey Baratheon, who many fans have despised since the beginning of the show.
GCC student Drew Goodman found it to be "jaw-dropping, shocking and very unsettling."
"My favorite character is Tyrion because he's clever, takes charge of the situation and shows up those who underestimate him," said Goodman. "He also shows there can be good in a bad family."
Goodman hopes that Daenerys will get closer to the throne, since she is the most level-headed and will rule more kindly, unlike the evil and corrupt current rulers.
"I also want Joffrey to get what's coming to him,"he said.
"I like Tyrian because he is really smart and gets women," student Andrew Rosenbaum said. "There are two things I want to happen – Joffrey finally dies, and Tywin Lannister is painfully punished for his actions."
"Daenerys appeals to me since she is a very strong woman," student Vanessa Orinelas said. "I hope the Starks are triumphant this season."
About the Contributor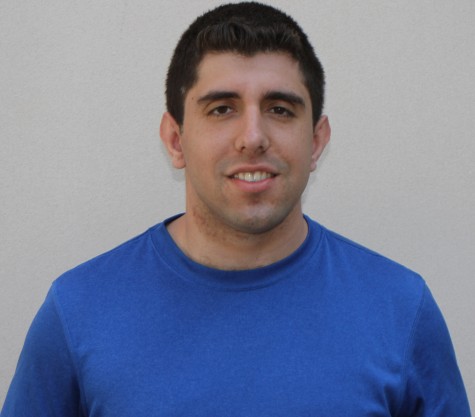 Lucas Yepez, Staff Writer
My name is Lucas Yepez. I am majoring in English (creative writing) and am exploring the field of journalism to see if I want to pursue it. After taking...