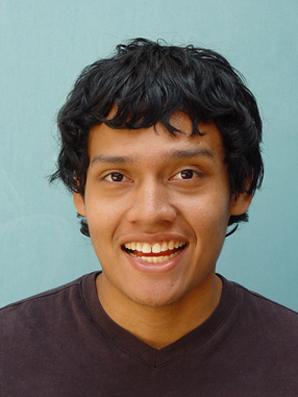 My interest for journalism started in sixth grade. I had journalism for my elective in middle school, but in my middle school, electives were only eight weeks long.
After my first encounter, I finally had a chance to have journalism again, but this time, for the 32 week year in 8th grade. It was also the first time I actually saw my name in a newspaper, which even today still knocks my socks off.
After my 8th grade experience, I didn't manage to have a journalism class until college.
This is now my 2nd semester in El Vaquero, and I love the business-like experience. It makes me feel like I am getting a leg up on something I want to do for years to come.
Jonathan Caballeros, Staff Reporter
Dec 05, 2013
Sep 18, 2013

Obama Signs Student Loan Interest Bill

(Story)

Jun 11, 2013

GCC Softball Coach Dave Wilder Dies at 70

(Story)

May 28, 2013

ITS Works With Broadening Wi-Fi Usage

(Story/Media)

May 02, 2013

Faculty Music Recital Excites Audience

(Story)

Apr 13, 2013

GCC Play Production Pays Tribute to Love

(Story)

Apr 03, 2013

High School Students Attack in Robotics Competition

(Story)

Mar 19, 2013

Prop 30 Eases Deficit

(Story)

Mar 19, 2013

Campus News Briefs

(Story)

Mar 06, 2013

Expert Tips for Freshmen Ease Drop-Out Rates

(Story)

Mar 06, 2013

Spring Semester May Start Earlier in 2014

(Story)

Mar 06, 2013

Glendale Fire Department Extinguished Flaming Car in Front of GCC

(Story)

Oct 31, 2012

Renner and Bowerman Debate Prop 32

(Story)

Oct 03, 2012

Prop 30 Could Prevent Class Cuts, Wait Lists

(Story)

Sep 25, 2012

American Dream Within Reach of AB540 Students

(Story)

Sep 22, 2012

American Dream Within Reach of AB540 Students

(Story)

Sep 22, 2012

Cafeteria Undergoes Massive Remodeling

(Story)

May 23, 2012

Bean Cafe Offers Tasty Snacks on Campus

(Story)

May 22, 2012

'Bound Day' Brings High School Students

(Story)

May 08, 2012

SPARK Program Offers Peer Mentoring

(Story)

May 08, 2012

Tuition Increases to $46 per Unit

(Story)

Apr 04, 2012

New Convenience Store Offers Affordable $1 Snacks

(Story)

Apr 04, 2012

Different Options for Priority Registration

(Story)

Mar 15, 2012

AB540 Students Qualify for BOG Fee Waivers

(Story)

Mar 14, 2012

Social Sciences Celebrate Lacks

(Story)

Mar 01, 2012

Changes in Bus Service Affect Beeline Users

(Story/Media)

Mar 01, 2012

Swap Meet Yields Unusual Collectables

(Story/Media)