Robolights Illuminate Palm Springs
Kenny Irwin Jr.'s artistic masterpiece opens to enthusiastic supporters.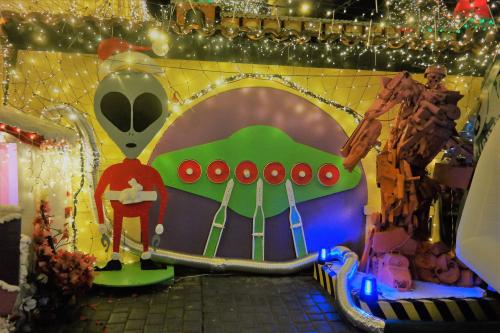 Palm Springs legend Kenny Irwin Jr. is back with the 30th anniversary of  his artistic creation, Robolights. Looking much like a dystopian Small World ride, Robolights examines the materialism that undermines spirituality and feeds the military industrial complex in a basically light-hearted way using mainly found and discarded materials. 
Slideshow Media Credit: Jane Pojawa