Vaqueros Keep on Dominating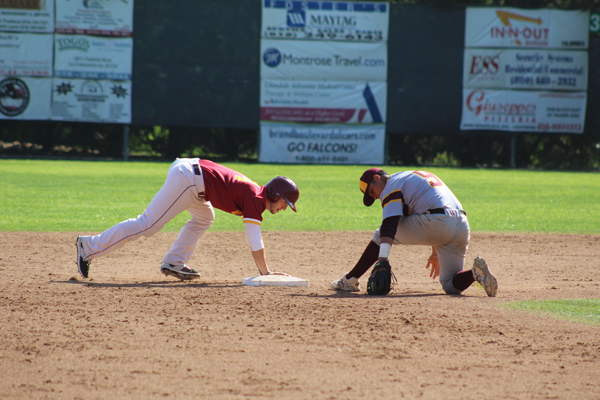 Glendale College trampled Barstow 28-5 on Tuesday in an impressive start to a three-game serious after a red-hot March.
The Vaqs go on the road for the second game  against Barstow Thursday and finish the series at home Friday.
The huge win came after GCC's men's baseball team rolled over Victor Valley College on Saturday, 16-5.
The Vaqueros also beat Victor Valley on March 30 by a score of  5-2. The Vaqs were able to strike first with an RBI double by catcher Cristian Montes in the bottom of the first but Victor Valley retaliated with a run of its own in the top of the second.
Glendale scored two more runs in the bottom of the third and one in the bottom of the fourth inning. Starting Pitcher John Vergara pitched a gem, only allowing one run in seven-and-a-third innings.
Max DeAmicis replaced Vergara in the game. Glendale scored again in the sixth inning followed by Victor Valley's final run of the game in the eight.
The Vaqueros only lost one game in the month of March and tied once. Now the Vaqs look to continue the hot streak for the rest of the season.
Glendale will again face Barstow tomorrow and Friday.