Lady Vaqs Win First Two Games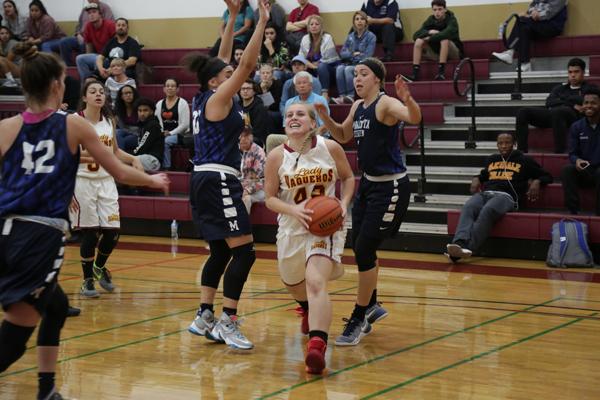 Basketball season is underway and the Lady Vaqs are off to a strong start with two in the win column. Glendale overwhelmed MiraCosta on Thursday 72-45, then went on to defeat Chaffey on Saturday 61-44.
In Thursday's game, forward Chloe Takeuchi led the pack with 13 points, five rebounds and  nailed two from behind the 3-point line. Center Kristina Sahakian scored 12 points with three rebounds.
Glendale hit 28 out of 62 for a 45.4 percent field goal average, but turnovers were the story in this game. The Vaqs took advantage of MiraCosta's 20 flubs for a total of 25 points.
The Lady Vaqs will compete Friday through Sunday in the Riverside Tournament.