The Best Vintage Clothing Stores on Melrose Avenue
Love thrifting? You can find retro treasures for a bargain from these stores
Vintage apparel is more than just used clothes. Each item has its own uniqueness and history, which brand new clothes often lack. Melrose Avenue is a popular shopping street with many unique clothing stores. They have a variety of stores such as vintage, multi-brand, and luxury. The street is an icon of LA fashion, and it always attracts fashion headers. Here is a list of vintage clothing stores that are a must-see on Melrose.
Wasteland
Picture 2 of 4
If you are looking for a large selection of vintage items, Wasteland is a good place to thrift. The store has three locations in Los Angeles: Melrose, Studio City, and Santa Monica. They contain a huge selection of vintage and designer clothing and accessories for all people. Prices are a little high, but the items are good quality, that date from an ancient time as well as modern designer items such as Alexander McQueen, Prada, and so on. In addition, you can bring your clothes to sell, and earn cash for old styles sitting in your closet. Wasteland is located at 7428 Melrose Avenue, Los Angeles, CA 90046, and can be reached at (323) 653-3082. They open at 11 a.m. to 8 p.m. from Monday to Saturday, 11 a.m. to 7 p.m. on Sunday.
About the Writer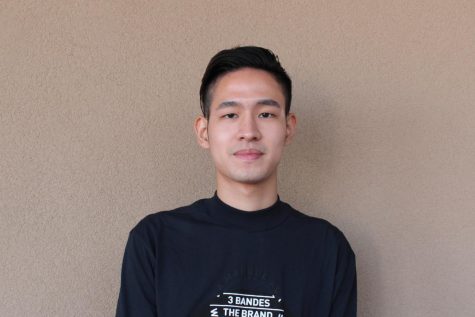 Eisho Shiroma, Staff Writer
Eisho Shiroma is an international student from Japan, majoring in Mass Communication. He started his education at GCC in 2016 and wants to work in a job...