Student Government Elections Are Here
Glendale Community College students will elect new members of their student government for the upcoming year. This year's election will be held on May 23 and 24 in front of the Administration building in Plaza Vaquero.
Associated Students of Glendale Community College (ASGCC) Student Activities Coordinator Andre Manukyan told El Vaquero that the student government is also working with the GCC IT department to get a functional online voting system, much like other Los Angeles schools.
"It's meant to make things more convenient for students," Manukyan said. "An email would be sent out to all students who are eligible to vote," then students would simply have to click a link to guide them to the online voting booth. "Unfortunately, we don't have a definite timetable on when it would be available, but we should have it for the next election."
The ASGCC Legislature is the official student government for the Glendale campus which is responsible for initiating campus policy to address the various concerns of the student body.
Six ASGCC executive member positions are up for grabs this year in the campus-wide election, which includes President, Vice President of Administration, Finance, Activities, Relations, and Organizations. These executive members then collaborate with GCC staff and faculty to appoint 20 senators through an interview process, four for each executive position, excluding the President.
These elected student government officials form committees within their respective positions and play an important role in maintaining a healthy, functioning campus environment.
The Administration Committee organizes and maintains ASGCC records, agendas and elections. Finance Committee develops and manages ASGCC budget and makes recommendations to legislature on revisions to the Financial Code while the Activities Committee organizes and hosts student events around campus. Relations Committee act as the student body's historians and coordinate marketing and recruitment activities whereas the Committee on Organizations functions as liaisons for all student organizations.
The ASGCC Legislature meets every Tuesday at 7 a.m. in the Student Center on campus.
About the Contributors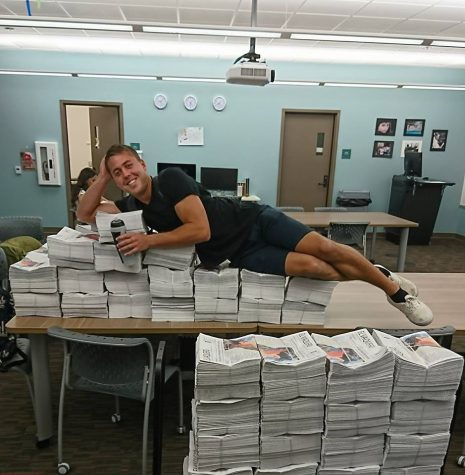 Ken Allard, Editor-in-Chief
Ken Allard is a Los Angeles native and is in his fourth year at Glendale Community College. He enjoys covering hard news, politics, feature stories, sports,...
Alex LaFosta, Staff Writer
Alex LaFosta studied playwriting at University of Alabama at Birmingham,  where he garnered achievements such as the Creative Writing Award and second...