Concussions Leave Players with Brain Damage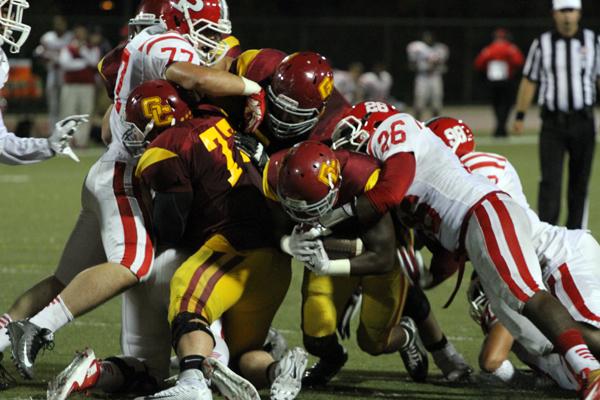 Over the past few years, there has been increasing awareness of the dangers of head injuries in sports.
The uptrend has been highlighted by wide reports of head trauma suffered by ex-NFL football players and a concussion lawsuit that yielded $765 million dollars to 4,500 players suffering from dementia, depression and Alzheimer's disease.
Hollywood is even jumping on the issue to bring even more awareness to concussions. Will Smith, (Men In Black (1997), The Pursuit of Happyness (2006), will even star in a new movie aptly named, "Concussion" this holiday season. He plays Dr. Bennet Omalu, a forensic neuropathologist, who actually made the first discovery of chronic traumatic encephalopathy (CTE).
A concussion is defined as a mild traumatic brain injury caused by a blow to the head or violent shaking of the head or body.
The head trainer of the Glendale College athletics department, Jose Gomez, said the measure taken for athletes who suffer from concussions has grown to be much more conscientious and regimented in hopes of avoiding long-term brain damage.
Gomez is entering his 19th year at Glendale College and has experience working with the Los Angeles Rams, Pittsburgh Steelers and Miami Dolphins, as well as athletes competing in the 1984 Olympics in Los Angeles. Gomez gave a rundown of the standard procedure that takes place now.
"After suffering a concussion, or other serious head injury, the athlete is taken out of the game right away and referred to medical care. That is pretty standard in the state of California," Gomez said.
"The protocol is always being developed," Gomez said. "The California Athletic Trainers Association along with training staffs of local community colleges are always working to improve guidelines following a concussion or another serious head injury."
Gomez and the GCC training staff, as well as other colleges, have implemented special rules in order to seek out the best health interests of the athletes. Claudia Alvarez, assistant athletic trainer, also had a few things to say about concussions and the new 'helmet coming off' rule.
"Football-wise, if a helmet comes off a player on the field that player has to come off the field for one play," Alvarez said. "It's more to make sure the helmet is still functional and secure; then after one play they are cleared to enter back onto the field."
There are rules in place that protect the player like the '5-day rule;' meaning the athlete must sit out for five days of athletic activity while being monitored and then cleared to be fit to play or not.
"If we feel that there are signs or symptoms of a concussion, they would be discontinued from play. Then we would do further evaluation," Alvarez said. "On the field we check cognitive skills, we check for balance, and reaction of the pupils. Then we ask what they feel; headache, dizziness, nausea, overall we check them being coherent and their level of alertness."
It wasn't always this way. The attitude surrounding concussions used to be a lot different.
"Back in my time, the term for concussion was 'getting your bell rung,' " Gomez said. The information surrounding the long-term effects of concussions was not around at the time.
The guidelines for the training staffs — before the uptrend in concussion awareness — were not as specific. Since concussions often have to be diagnosed by talking to the athlete, the athlete could find his or her way into the game based on their will to play.
There used to be three grades of severity when trying to diagnose a concussion, now Gomez says this doesn't exist. Every concussion is treated with the same amount of diligence.
Required rest time and the gradual guidance into physical activity has been the name of the game for the Glendale athletic staff, because no one wants to forget the name or the game.
About the Contributors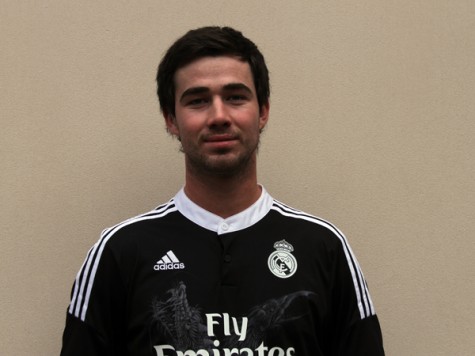 Jack Morello, Staff Writer
Jack Morello was born in New York and raised in Venice Beach. He graduated from Notre Dame High School in Sherman Oaks in 2013 and went to Gonzaga University...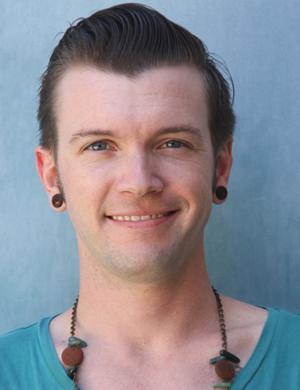 Sean Jordan, Staff Writer
Sean Jordan grew up in Tahoe, CA spending most of his time either outdoors playing sports or skiing at his home mountain, Alpine Meadows. He was a junior...