GCC Professor Wins L.A. College District Election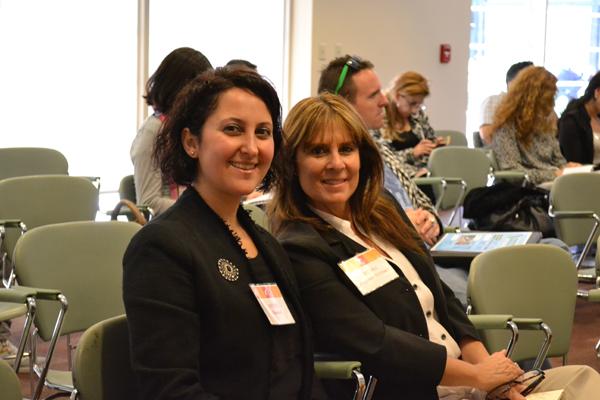 GCC political science Professor and Job Placement Center Director Andra Hoffman won Seat 1 in the Los Angeles Community College District elections of March 3. The official results were announced on March 20.
Elected to office, Hoffman will serve as a member of the Board of Trustees of the nine-college Los Angeles Community College District.
The primary results of the elections were announced around 1:20 a.m. on Wednesday, March 4. However, mail-in votes were not yet counted for the official results to be determined.
Voter turnout was low for the elections with a total of 9.90 percent reporting to the ballot. Francisca Vega, who was running for Seat 1 as well, lost by 1,740 votes. Hoffman received exactly 71,000 votes, which is 35.94 percent.
Two other candidates, Mark Isler and Maria "Sokie" Quintero, also ran for Seat 1.
Hoffman was endorsed by the Los Angeles Times, the American Federation of Teachers, Los Angeles County Supervisor Sheila Kuehl, and Los Angeles City Council members Bob Blumenfeld, Felipe Fuentes, Paul Krekorian, and Nury Martinez.
She was also endorsed by Los Angeles Community College Trustees Mona Field and Nancy Pearlman.
"I've been doing campaigns for community college candidates since 1971 and I have never known anybody as qualified for the job as Andra," said campaign manager Larry Levine.
Hoffman held an election night event at the Sportsmen's Lodge in Studio City with family, friends, and representatives from various Democratic Party organizations in attendance.
Among the attendees were Glendale College's Student Development instructors and counselors Ramona Barrio Sotillo and Kevin Meza. Also present was Pearlman, who showed tremendous support for Hoffman.
"Andra has been a professor, administrator, and a parent of a community college student," said Transfer Center Counselor Kevin Meza.  "She will be a great addition to the Board of Trustees as she brings in multiple perspectives on the community college experience. She is a student centered educator who understands the bigger picture of how community college operates."
The first set of counted votes gave Hoffman a head start in the election with over 35 percent of the votes. Then the unofficial results were updated continuously.
"Andra has been a friend and a colleague of mine for over 15 years," said Barrio Sotillo, who is also the division chair of student services. "During that time, I've seen her dedication to working with the most under-served students at Glendale Community College… I have no doubt she will serve the students of the LACCD well."
Hoffman has been serving Glendale College's students for over a decade, particularly through her position in the Job Placement Center, where students, alumni, and faculty can find jobs and internships.Her long history at the college has seen her managing community service and teacher-training programs funded through grants.
Hoffman has also been working on one of the college's accreditation teams and is experienced in education policies.
She also has a master's degree in public administration from Cal State Northridge.
" I am here for you," she said in a message to students. "My door is always open. I will serve you and I am committed to making sure that you are in the best place possible."