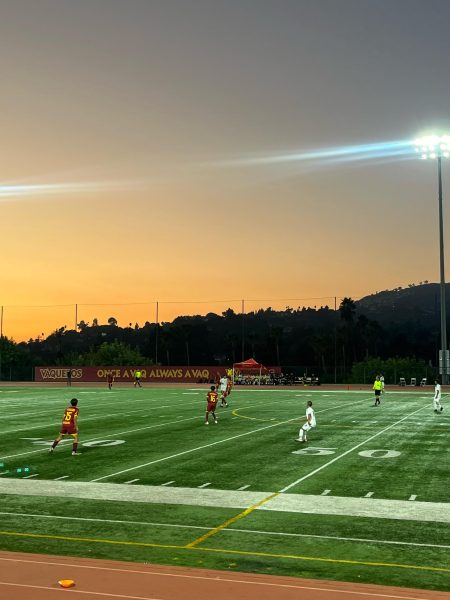 GCC men's soccer team had looked strong with a string of wins in the early part of the season but has been struggling in the middle of this season. Since beating Allan Hancock College on Sep.15, the team has been on a losing streak with eight losses and one draw in nine games.
In the match against LA Pierce College on Oct. 17, the team lost 4-3. In fact, in this match, the team was leading 3-2 until the 80th minute of the second half and was on the verge of winning for the first time in a long time. However, two goals in just two minutes turned the game around, and they lost 4-3. In this match, both the strengths and weaknesses of the current team were exposed.
While the Vaqueros used a 4-2-3-1 system, their opponents used a 4-4-2 system. Vaqueros using 4-2-3-1 have the advantage in this system because when the vaqueros build up, they have three players in midfield but their opponents only have two players, giving the vaqueros a numerical advantage in the middle space. In the first half, Vaqueros broke through from the midfield and created numerous chances, resulting in the team's second goal.
However, this match also exposed their weakness. They were unable to anticipate what would happen next and manage the risk. In this match, they did not raise their defensive line after clearing the ball or kicking a long ball, resulting in a vast space between the defenders who stayed on the spot and the attackers who ran forward to chase the ball, which was used by the opponents. The first and third goals were scored in exactly the same way, with a long shot being taken by an opponent's forward who used the space in the midfield created after a clearance. It was a disappointing loss for the team, as they had defended well in other situations and were on the verge of victory.
Story continues below advertisement
Koyo Yamana can be reached at [email protected].