Vaqueros Look to Extend Streak of Dominance
Spring semester is here, and the sound of aluminum bats making contact from across campus signals one thing: Vaquero baseball is back in session.
Glendale Community College head baseball coach, Chris Cicuto explained that the team's success for the year will depend on the players' ability to accomplish their individual assignments.
"Our team is extremely talented, yet a bit inexperienced," said Cicuto. "So with every opportunity to practice, play and watch the game at a high level, we should be able to continue to improve daily." That's quite an objective, but one that has a proven track record of success for the Vaqueros in recent years.
Since 2010, the GCC baseball team has won five Western State Conference championships, three regional championships, and has one final four appearance, where the Vaqueros were two wins shy of a state championship.
The baseball coaching staff consists of GCC alumni Chris Cicuto, Alex Kocol, Jordan Plasencia, Justin Togeas, Sergio Plasencia, and Dave Andrews. All six coaches work hard to make sure their student-athletes succeed by giving them the best opportunities possible.
As of 2011, the number of players who have transferred from GCC to a four-year university or signed professional contracts is as high as 84 percent – something the staff is very proud of.
Conference play is just a few days away, and the goal for the team is to go deep into the playoffs, which is within sight "if each individual can continue to grow pitch by pitch," said Cicuto.
The Vaqs currently have an 11-9 record overall. Their next game is on Thursday, March 8 vs. Victor Valley. The game starts at 2 p.m. at Stengel Field.
Belinda Oldrati can be reached at [email protected]
About the Photographer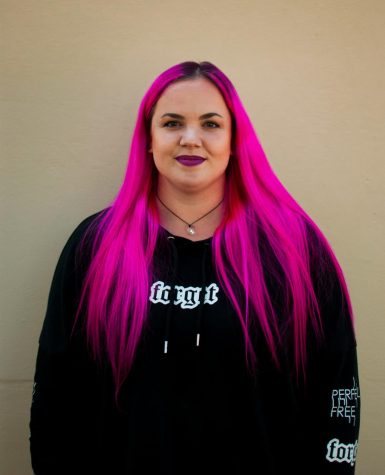 Belinda Oldrati, Production Editor
Belinda Oldrati is an international student from Sweden, and one of the Production Editors of El Vaquero newspaper. She studies Journalism, TV Production,...