Men's Tennis Heads for the Playoffs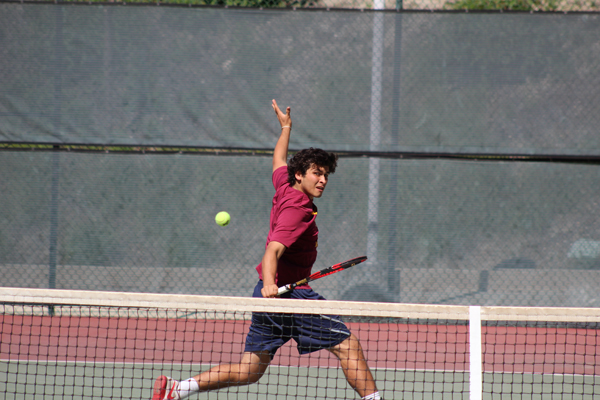 Regular season play has wrapped up and it's now time for playoffs.
The Vaqueros men's tennis team ended up going 12-4 overall and 6-2 in conference.
"We had a great season and the team really came together well. We rooted for each other and put their ego aside," said acting head coach Jason Bender. "The team was about 'we' and not about 'I.' This year's team really came together and supported each other."
The Western State conference championship begins April 7. This is individual matches and not team based. Whoever makes it moves on to the next round April 14.
In the final matchup of the season on March 28, the Vaqs blew out LA Pierce College, winning all the matches in both singles and doubles. All the Vaqs who played single's won the matches in two sets.
Chris Pope, John Robertson, and Stephen Sandoval won their matches, where both sets were won 6-0. Glendale dominated its matches, not even allowing Pierce to build any momentum going into the next set.
"We finished a strong second place with an 8-2 conference record," Bender said. "We're a really strong team. We're hoping they give us a wild card team spot to go to the Ojai state meet."
That meet begins April 26 and runs through April 30.
As well as the team has done on the court, Bender stresses other priorities.
"Our goal is to always have our players head on. Academics is first, tennis is secondary. All our players will be moving on and transferring to four-year schools. We have one of the highest GPA of the sports team."