Lady Vaqs Still Motivated After Tough Loss
The Lady Vaqueros fell to the Antelope Valley Marauders 3-0 last Friday, following a 3-0 loss to Bakersfield College, bringing their losing streak to four games in a row.
After tying the first period at 21 points, the game looked to be in Glendale's favor. The energy on the court was high, with smiles on every face.
Second year Libero Wisdom Ryu played a big part in keeping the energy up, high-fiving her teammates between rotations and encouraging them after every play.
Communication between the players seemed to falter at times, resulting in some costly errors. The team's morale suffered after these mistakes, which did not help their performance.
Despite scoring 59 points in the last three sets, the Lady Vaqueros could not hold onto a lead.
Among the many skilled players on the team, outside hitter/middle blocker Dominique Hall, outside hitter/opposite Josselinne Lima, and outside hitter Aryn Clay shone on the court.
"[Communication] is an issue, it's a factor," freshman Josselinne Lima said. "When we get down, we don't communicate, so that's something we really need to work on.
She also shared her confidence in the team's abilities: "I know I can do better, and the team can do better. We had the energy, so this loss just pumped us up for the next game."
"We had our energy up, everybody came to play today, but we just kept making mistakes over and over again," said team captain Aryn Clay.
When asked about the team's motivation in face of the loss, Clay was bold: "I actually wish we could play AVC again because I know we can take them down. They were so beatable."
"We go up and down all the time. That has been our biggest issue all season, we'll go up and we'll start making ridiculous errors and then decide to start playing again," said Coach Ybarra after the game.
She also explained the collapse of on-court dialogue: "When we communicate, we do really well and we'll get six, seven, eight points … and then all of a sudden, the other team earns a point and for whatever reason, it just takes us down this spiral."
Despite the loss, Coach Ybarra has faith in the team. "Heart is a big part of this game, and sometimes we have it in spurts," Ybarra said. "Our tenacious attitude doesn't take us through a full set. I always tell the team that they should win — that doesn't mean that they will, but they should."
About the Contributor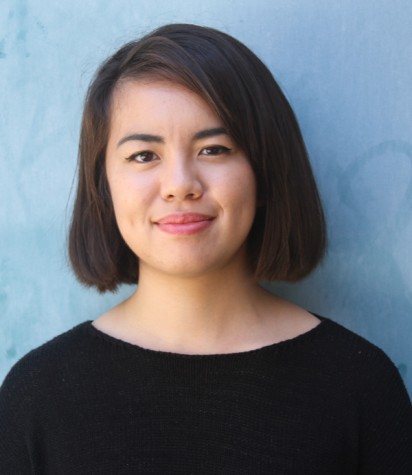 Soraya Mattei, Staff Writer
This is Soraya's first semester with El Vaquero. After going back and forth between history and political science, she decided to major in journalism....