Softball Player Hits with Heart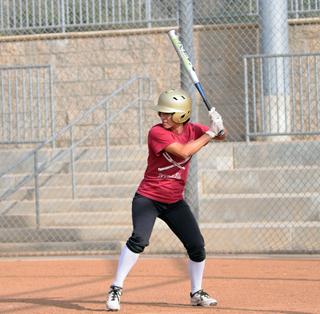 Rebecca Hernandez is the full package. As a sophomore, she has become team captain of the Lady Vaqs softball team, made offensive player of the year and for two years in a row, she has been voted the second team all-conference outfielder. To top it all off, she is a straight-A student who works part-time.
Hernandez, a fashionably dressed 20-year-old, spoke eloquently with a face framed by strong eyebrows, long brunette hair, dark eyes and a golden ring looped through one nostril.
"She is one of the most enjoyable kids I have ever coached," said softball coach Sal Pizzo. "She is bright, articulate and as a captain she understands that she needs to be an extension of the coaching staff."
Hernandez started playing softball at the age of 12, which was a late start compared to the other softball players in her hometown city of Santa Clarita. Her aunt volunteered for the city and wanted to start a team and asked Hernandez and her older sister to join.
At first, she didn't want to take the game too seriously but soon after, Hernandez found she "couldn't live without softball."
Hernandez consulted her Golden Valley high school softball coach about continuing the sport in college and he happened to know Pizzo.
"My first impression of Rebecca was that she was a very good athlete and seemed like a very sweet person," Pizzo said.
"Her being voted to the all-conference team speaks to her ranking," he said. "It means she is one of the best players at her position in the state."
For her first GCC softball game, "the feeling was good. I had hope for a good season and we were performing like a team," Hernandez said.
Hernandez has full support from her mom and said softball has been like a third parent for her.
"Softball kept me out of a lot of trouble," she said. "It motivated me to sleep on time and eat better and do well in school. It instilled a drive in me."
Hernandez will be receiving her AA in Social Science by the end of the spring semester.
She has received several offers out of state to play softball, including in Atlanta, Georgia and even Ohio.
"I'm interested to go there, but obviously afraid [of leaving the state]," she said.
Her ideal school would be somewhere in Northern California, possibly by a beach, but to have received offers from out of state, Hernandez said, is "an amazing thing."
The Lady Vaqs softball team had their last game of the season on April 3.
"This year had a lot of talent," Hernandez said. "I knew if I didn't get the job done, [the team] would."
"She's a very supportive person," pitcher Donna Lara said. "If you need a push, she's the right person."
"She'll put you in your place and I appreciate that," said shortstop Jocelyn Zavala. "I like her presence on the team. Without her, we'd be slacking off. She keeps the team together."
In her spare time, Hernandez is a "workout-aholic." She also enjoys watching her favorite baseball team, the Los Angeles Dodgers. Her favorite player is  Adrian Gonzalez. She also enjoys watching "Keeping Up with the Kardashians" and "Ridiculousness."
"The one thing about her more than anything," Pizzo said, "is that she is a very caring person. She cares about everybody and wants everything to be right and everyone to be happy. She's conscientious."
About the Contributor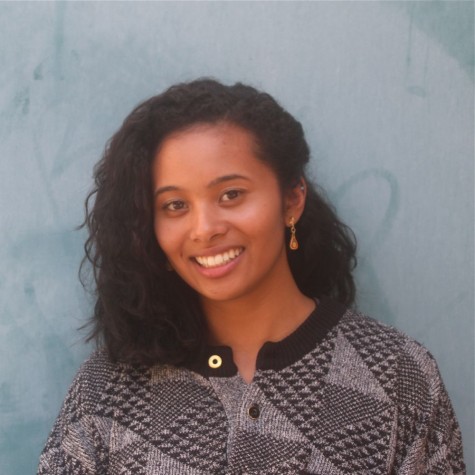 Alexandra Duncan, Staff Reporter
This is Alex Duncan's fourth and last semester at El Vaquero. She is very excited to be working with the new staff and looks forward to perfecting her...