Vaqueros Gallop Into Basketball Playoffs
With a 21-5 record, and a second place finish in the Western State Conference, the Vaqueros have their sights set on the playoffs.
Assistant coach Murphy Davis is very proud of the team's accomplishments this season.
"We had three All-Conference Players this year and had Brian Beauchemin being named Coach of the Year. So we are very confident going into the playoffs this year," Davis said. Davis isn't the only one who's confident in the team's chances this year in the playoffs.
"This team has a different mindset now coming into the playoffs," Vaquero forward Nick Kahn said.
Sophomore center Gor Plavchyan also showed confidence in the team.
"We're working hard every day in practice. We are trying to stay ready for the tough task we have ahead of us," he said.
However, even with all that confidence, injuries still plague the roster. Plavchyan, who was named First team all-conference and is currently averaging 16 points per game this season, is still battling a wrist injury that he suffered a couple of weeks back.
Sophomore Forward and fellow All-Conference member Emmett Duvall, who is averaging just under 15 points per game, is still recovering from an ailing a foot injury he suffered against Antelope Valley just last week.
Even with the injuries to Glendale's key players, other players have really stepped up this year and have carried the load as their key players try to get healthy for the playoffs.
"We know our roles," Glendale forward Sammy Darling said. "When key players are out, we know how to step in and still get the job done."
Duval, would also agree with the team's success even when he's out of the lineup. Adding, "This team is on the same page. We're hungry to win, and we get on the court, we look to handle business."
"Though Duvall and Plavchyan have been out of the lineup," Beauchemin said. "We still had a winning record against opposing teams."
Though Plavchan and Duvall are battling injuries, both said they're doing the necessary things to treat them. Both guaranteed that they'll be ready for their Round one playoff matchup against L.A. Harbor this Friday.
Beauchemin said that the focus for this year's playoffs would be defense in the half court set.
"In the playoffs, the game really slows down and that there is no such thing as easy buckets." he said.
"The defense wins championships," guard Vahe Aristakessian said.
"When you look at the great teams who've won in the past, they won due to their defense," said Aristakessian. "If we're looking to hang another banner in the Vaquero Gym, we have to play defense for the full 40 minutes."
If the Vaqueros want a shot at the title, they will have to get past the likes of Chaffey (25-5), San Bernardino Valley (25-7), and Western State Conference champions Antelope Valley (26-4). who will be the year's number one seed heading in this year's playoffs. The Vaqueros road to the championship will not be an easy one.
However, Beauchemin is still confident that his team will make a run in the playoffs.
"We belong in the playoffs," Beauchemin said."Our record proves that. And as long as we're here, we have a shot at winning the title."
The seventh-ranked Vaqueros beat the 10th-ranked L.A. Harbor Seahawks 67-65 at home in the second round. They will face the second seed, San Bernardino Valley, tonight on the road for a spot in the semi-finals. The hosting Wolverines are coming off a 16-point win against Irvine Valley.
About the Contributor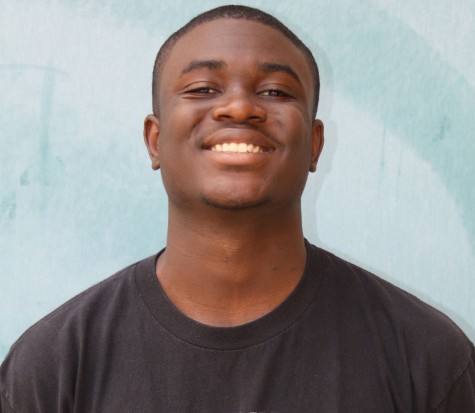 R.J. Saunders, Staff Writer
R.J. Saunders is a Communications Major at Glendale Community College. He is a graduate of Arcadia High School. R.J became interested in writing when he...