Vaqs Baseball Gets Into Winning Groove
The weather might have been cold Friday night, but the Vaqueros were on fire.
The Compton College Tartars never recovered from the early game offensive onslaught by GCC.
Vaquero Michael Robinson made his first start of the season, coming off an arm injury, and pitched six innings and struck-out seven, leading the Vaqueros over Compton 8-3 at Stengel Field on Friday.
The Vaqueros jumped out of the gate, busting the game open in the first inning. The Vaqueros loaded the bases with no outs and scored four runs on five hits. Three different Vaqueros drove in runs in the inning. The first run was scored off of a single by center fielder Mark Strazzeri. The early lead helped relieve some of the pressure off Robinson.
"It's never easy pitching because baseball is such a crazy game," said Robinson. "I felt comfortable out there and got into a rhythm, I stayed within myself and all the pressure was off my back when the offense gives you such a big lead."
When Compton had men on base and threatened to score, Robinson came through with a strikeout or a forced groundout. He finished the sixth inning by stopping a hit with his body. The ball bounced off his leg and Robinson picked it up and threw the runner out on first.
Head coach Chris Cicuto was pleased with Robinson's performance. He liked the way he was in control, but took him out of the game because he had reached his pitch count.
"We knew he [Robinson] would be good coming into our program," said Cicuto. "He is coming off an arm injury. He filled up the zone and had a lot of negative contact. He gave us a strikeout when we needed one."
GCC consistently advanced runners by bunting. In multiple innings they had runners in the corner and steadily increased the lead as the game progressed. When Compton would score a run, the Vaqueros would answer with two runs.
"Coach [Chris] Casey is a bunting specialist and he really hammers our guys every day," said Cituto. "The hard work pays off. The small ball is a big part of our offense."
Compton had a late rally in the seventh inning when they scored two runs, but as much as the Tartars tried to get back into the game, they never got closer than four runs.
Infielder Oscar Tinjaca batted 3-5 with two RBIs. His late inning double sealed the game for the Vaqueros. Glendale had 14 hits and used three different pitchers to keep the Tartars on its toes.
"After I popped out in my first attempt, I was motivated to do better and find my timing," said Tinjaca. "Feels good to get hits but it feels even better to win the game. Thats all that matters."
Glendale played the next morning against Cerritos and won 3-1 behind the pitching of Tei Vanderford, who threw for five innings and allowed two hits while striking out two.
The Vaqueros started the season sluggish, losing three of its first four games. Since Feb. 8, the Vaqueros have been on fire, going 9-1 in its last 10 games. The Vaqs are ready for a first place battle Thursday against Bakersfield at Stengel Field at 6 p.m..
About the Contributor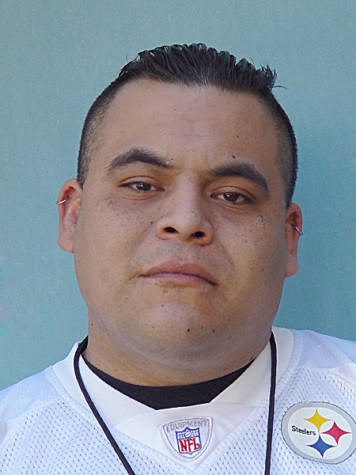 Marlon Miranda, Staff Reporter
I am a man of many parts, some are dark and some are geeky. In between lines of madness and sadness lays a humble man who wears his heart on his sleeve....