Rolling Gauchos Flatten Rough Riders
The Glendale Rough Riders played host to the Santa Barbara Rollin' Gauchos in a United States Power Soccer Associate sanctioned champions league match up Feb. 20 at the Verdugo Gym.
The Rough Riders lost two matches to their more experienced rivals from up north and were able to only bypass the Rollin' Gauchos once in the two-game series, with the first match ending up 3-1 and the second match 2-0.
Glendale veteran Benjamin Aviles was knocked out of commission early in the first match as his chair experienced, "motor-shock" when an opponent collided with his wheel chair.
"The hard, direct impact of metal guards caused my motor to shut down," explained Aviles.
Things began to look bright as the center and captain Joey Wells placed a ball into an open goal off of a bounce from teammate Kelly Wong. That was the only goal the Rough Riders would score for the remainder of the weekend.
The Rollin' Gauchos tied the match later in the first half of match one. In the second half the Gauchos took the lead off a set play from the corner and then added another goal to win the first match.
"The last game was a really tough one," said captain Joey Wells. "We got the lead and then we gave it away right away. it was a very good play by Santa Barbara; it was a nice shot on the play. And then we played hard the second half and there was a couple of them (plays) where we weren't looking."
In the second match the Rollin' Gauchos picked up two goals in the first half, which proved to be more then enough.
"Our team played spectacular on defense and improved with on court communication with each other" claimed Aviles. "In the end we just gave Santa Barbara too many opportunities with
set plays."
Power soccer is a growing sport and has many similarities to soccer yet incorporating other rules that make the game much more unique.
Rough Riders, Head Coach Cindy Wells explained, "Each team has four players. We take a thirteen-inch ball and they have to use their metal guards. They have to use their guards to hit the ball and they have to get it into the goals."
The sport is played on a basketball court and at each end of the court two metal poles stand about 10 feet apart and serve as goals. Players use powered wheel chairs with built in metal guards, which participants use to maneuver a ball towards the oppositions goal.
"It such a fun game," said Wells. "It does so much, it helps them physically and mentally and I mean I get so much out it."
Glendale has even formed an expansion team know as the Wild Wheelers. They too had a match lined up against the expansion squad from Santa Barbara the Rollin' Rebels. Unfortunately with members dropping out they were forced to only have non-sanctioned scrimmage matches.
The Glendale Rough Riders do not take training lightly. "We practice twelve to four on Sunday. we work on plays, drills, teammate coordination and how to pass and receive," said Aviles.
The first weekend of March the Glendale Rough Riders will be traveling to Tempe, Arizona for the "PowerBlast" tournament. This tournament will host various teams that involved in the United States Power Soccer Association conference.
For more information on how to join to or become involved in power soccer visit www.powersoccerusa.net. You can also search for the Glendale Rough Riders facebook page.
About the Contributor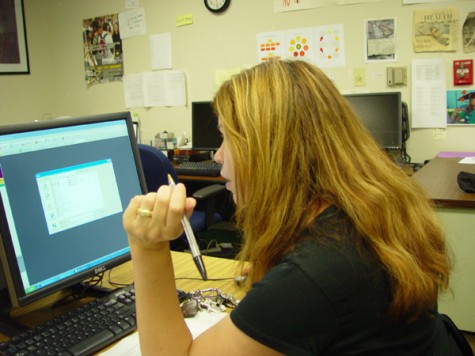 Jane Pojawa, production assistant
Jane Pojawa is a Southern California-based print media editor/writer who also dabbles in web design. Her passion is historical research and has served...