Moorpark Once Again Overpowers Lady Vaqs
In a tune-up game for their upcoming conference schedule, the Lady Vaqueros soccer team lost to Moorpark Lady Raiders 2-1 Friday at Sartoris Field. It was the Vaqs second loss to Moorpark in as many weeks.
"We're playing well. We did what we needed to do…stick to our low pressure game, and just wait for a breakaway," said Vaquero head coach Jorge Mena.
The only goal for the Vaqueros (3-3-2) came on a breakaway in the first half, when freshman Dania Pur scored on a header in the 27th minute. The Vaqs had a 2 on 1 advantage and when the ball came to Pur, she rose up over her defender and put the ball in the net, just out of reach of Moorpark's goalie.
The Vaqs took that 1-0 lead into the break, but it was a tenuous lead at that. Seemingly all game long, Moorpark (8-1) dominated the tempo, and was repeatedly in Vaquero territory. Even though Moorpark struggled to score early on, they were not without their chances.
They could not capitalize on their corner kicks, and had several shots either hit the post or the crossbar of the net, a couple from freshman Christina Leon.
Leon was the real story of the game. The Moorpark forward – who drew the biggest cheers from the Moorpark supporters in attendance – was able to get open shots for herself all game, although she went scoreless.
Leon seemed to have injured herself near the 40th minute of the game, when she collided with a Vaquero near the sidelines at midfield. She went down grabbing her shoulder and remained on the ground for several minutes. Leon was helped off the field and tended to for some time. She returned later in the game and showed no ill-effects from the earlier incident.
Moorpark got on the board in the 73rd minute, when Leon's corner kick was punched in by freshman Leanna Aceves, putting it in at point blank range.
Twelve minutes later, Aceves would score again on a header making it 2-1, putting Moorpark up for good.
As the game wore on, the Vaqs' chances to score decreased as the pressure Moorpark put on them became too much.
"It's more match-up wise. See, Moorpark's too tall for us," Mena said. Still, he didn't seem to be too disappointed over losing to an excellent Moorpark team.
"I think one the best things about this game was that we played one the best teams in the state and 2-1 is not bad. We got a good game out of it, which is what we wanted."
The Vaqs are still confident going forward, looking to get back to their earlier season winning ways as they begin their conference schedule on Sept. 30 on the road against Citrus College.
Mena, for one, is eager to get things going. "We're ready to go," he said.
About the Contributor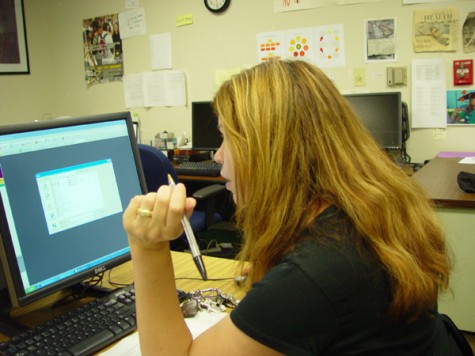 Jane Pojawa, production assistant
Jane Pojawa is a Southern California-based print media editor/writer who also dabbles in web design. Her passion is historical research and has served...