Book Review: 'Small Great Things' Is Big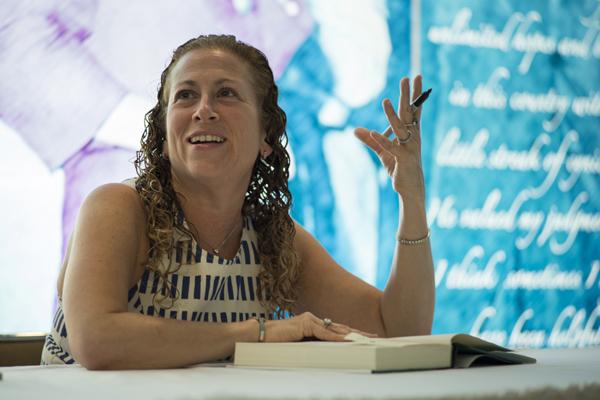 Jodi Picoult's latest novel, "Small Great Things," could not have come at a better time. When xenophobia and racism are issues at the forefront of media coverage, this book about racism leaves readers something to ponder and talk about.
The title was inspired by a quote by Martin Luther King, Jr., "If I cannot do great things, I can do small things in a great way."
"Small Great Things" has the trademark of a classic Picoult novel – fast-paced story with legal and medical drama that deals head on with controversial issues.
The author writes from three points of view: Ruth Jefferson, an African-American labor and delivery nurse with 20 years of experience being charged with murder; Turk Bauer, a white supremacist parent of a newborn; and Kennedy Quarrie, a public defense attorney who takes on Jefferson's case.
Ruth Jefferson starts her day at the Connecticut hospital just like she has been doing for the last two decades. She is doing a routine screening on a newborn and is asked to leave by the father who requested to see her supervisor. When she comes back and checks on the patient charts, a note is there: "NO AFRICAN AMERICAN PERSONNEL TO CARE FOR THIS PATIENT."
Turk Bauer, and his wife Brittany, were going to the nursery to check on their newborn son who just had a routine procedure when they saw medical personnel rushing in that direction. When they went in, Turk sees that black nurse beating on his son's chest. A while later, their son was declared dead by the doctor.
Kennedy Quarrie hates arraignment day; she never knows what she is going to get. Working for the public defender's office means that she has to represent anyone presented to the judge who needs a lawyer but doesn't have one. When the case is called she sees a woman in handcuffs, wearing a nightgown being led in the courtroom. Someone from the gallery shouts "murderer!" and a man is hauled off for spitting on the woman's face. She notices a swastika tattooed on his shaved head.
Picoult has always written compelling novels about controversial issues – from medical ethics in "My Sister's Keeper" to LGBT rights in "Sing You Home." She creates relatable characters that keep the readers engrossed and this one is no different.
In the author's note for "Small Great Things" she describes her struggle in writing Ruth's point of view. Coming from a "white and class-privileged" background, she has done a lot of research to give justice to an African-American character.
Given the struggle of writing from a perspective you never experienced, Ruth's character comes up short in some ways and by the end of the story her voice is barely there. The ending could have been stronger by giving more emphasis to what she had to say in the conclusion of the novel.
Despite its shortcomings, the book is still worth reading. It is something a person could finish in one reading and probably would want to. It engages the reader and compels one to do some reflecting, not just on what is going on but on how one responds to racial inequality in our society.
She says that during her research she asked mothers how often they talk about racism with their children. White mothers said rarely, if ever. Black mothers said "every day." Picoult says, "I've come to see that ignorance is a privilege, too."
The book talks about racism not just as being aggressively opposed toward a person of another race, religion or color, but also as being a passive observer and not doing anything about those injustices – whether it is racial discrimination in the workplace or police brutality on the streets.
Picoult leaves her readers a statement to contemplate: "There is a fire raging, and we have two choices: we can turn our backs, or we can try to fight it."