Economy Goes From Bad to Worse With No End in Sight
The U.S. economy sat on a wall. Then, Wall Street had a great fall. Chairman Ben Bernanke and the president's men, can they put our economy back together again?
Maybe my version doesn't sound as cute as the original – but there's nothing cute about watching the world economy take a dive into chaos, while the rest of us hold our breaths, waiting for it to resurface.
Whether or not you find the subject of the economy interesting, it affects your entire life. After all, only two things are certain in life: death and taxes.
Our national debt is at a staggering $10.1 trillion, the unemployment rate is 6.1 percent, and consumer confidence hit the lowest it had been since the 1987 stock market crash.
On Oct. 3, Congress passed a $700 billion bailout bill, which President Bush immediately signed into law.
The bill grants Treasury Secretary Henry Paulson the authority to purchase bad loans from financial institutions, using $250 billion that are made available instantaneously.
Many companies, such as American International Group Inc (AIG), have already received their bailout funds. Last Wednesday, the Federal Reserve granted AIG a $37.8 billion loan.
Prior to that, on Sept. 17, the government (and taxpayers) rescued AIG with an $85 billion check, in exchange of 80 percent of company ownership.
AIG then spent $443,343.71 of American tax dollars at the St. Regis Resort, where about 70 of the company's employees were rewarded for their "hard work" while racking up a total of $23,380 at the spa.
I can't even remember the last time I went to get a manicure.
Here's the best part – AIG could have avoided its near-fall if it had paid a little more attention to its now-former auditor, who warned that certain methods used to value derivatives were flawed, and some credit-default swaps were possibly set-up for losses. Joseph St. Denis, the ex-auditor, also alleges that Joseph Cassano blocked his report.
Cassano is the financial products manager whose "investments" nearly led to AIG's collapse. Until last week, Cassano was receiving $1 million per month in consulting fees, and has received more than $280 million over the past eight years.
On Oct. 8, Bernanke, chairman of the Federal Reserve, joined the world's leading economies and announced a half percentage point cut in prime interest rates, bringing the new rate to 1.5 percent. The prime rate is the rate at which banks lend money to customers.
Despite the interest rate cut, bailout bill, and the billions the Fed has pumped into the economy, stocks plummeted.
On Oct. 9, the Dow Jones index closed below 9,000 points – the lowest since 2003.
According to The Wall Street Journal, the Dow Jones Industrial Average has plunged 40 percent from the all-time high it had a year ago. Last week alone, the Dow fell 22 percent.
However, on Monday the Dow Jones took a turn, closing at more than 9,000 points. The 936-point jump was a record point gain in a single day.
On Tuesday, President Bush announced a new $250 billion plan, allowing the government to directly purchase shares from nine of the nation's top banks.
Several of the banks involved include Bank of America Corp., Citigroup Inc., JPMorgan Chase & Co., and Wells Fargo & Co.
If the plan works and the economy stabilizes, the banks will buy the stocks back from the government, creating a profit, which in turn will benefit taxpayers.
While the president's men are hard at work, putting the pieces of our economy back together, we are left with one question: when will this financial nightmare end?
I'm not entirely sure anyone really knows; all we can do is wait.
However, what I do know is that we allowed the crisis to go too far. The state of our economy is unacceptable.
Never again should the government have to bailout independent financial institutions – companies that are enveloped in their greed – too busy screwing the American people with bad loans and rewarding themselves with luxurious vacations.
About the Contributors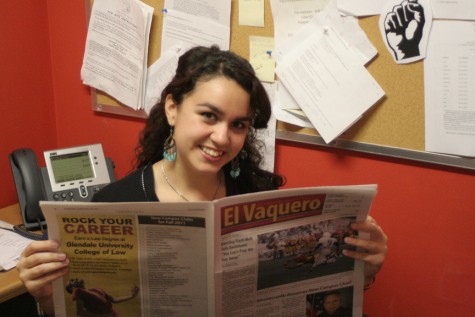 Jessica Bourse, editor-in-chief
My name is Jessica Bourse and I'm the editor-in-chief of El Vaquero, Glendale Community College's student newspaper. After graduating from UC Santa...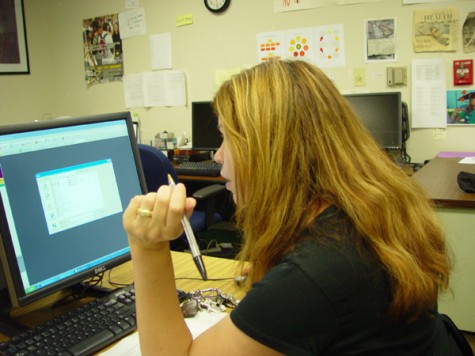 Jane Pojawa, production assistant
Jane Pojawa is a Southern California-based print media editor/writer who also dabbles in web design. Her passion is historical research and has served...