Too Much Drama
The war inside the Congress rages on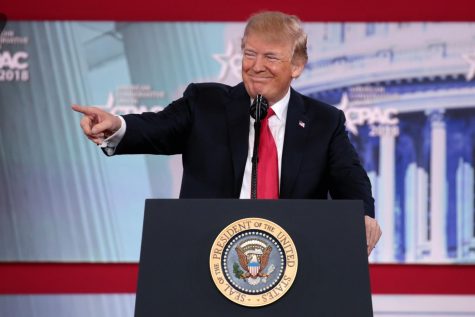 The Mueller Report is out and the outcry has been quite interesting. The report is the result of an investigation into possible fraud in the 2016 presidential election, which specifically focuses on Russia's involvement in the presidential campaign for President Donald Trump. After two years of investigation, the report was submitted to Attorney General William Barr on March 22, which proved any direct allegations to be wrong. Many thought that the drama would end here, but that did not seem to be the case.
Barr read over the original report and published a four-page summary of it. In it, Barr wrote, "The Special Counsel's investigation did not find that the Trump campaign or anyone associated with it conspired or coordinated with Russia in its efforts to influence the 2016 U.S. presidential election."
This statement ignores the fact that among the arrested individuals, were George Papadopoulos, who was Trump's political advisor, and Michael Cohen, Trump's personal lawyer. The fact that the arrests were so close to the Trump campaign and yet the campaign itself was not found guilty, raised some red flags.
The public and authorities called to publish the entire report and after one month, the 448-page report was published by the Attorney General. The report came in two volumes, with the first discussing the involvement of Russia in U.S. politics and the second discussing the obstruction of justice by various American citizens and authority figures.
In the wake of the report, the biggest outcry came from the President. Trump decried the investigation as an attempt to bring down his government and undermine the presidency and began making calls to investigate the Mueller Investigation for treason. Further fuel was thrown into the fire as the Democratic party has chosen to have a vote to see if they will hold Attorney General William P. Barr in contempt for missing the deadline to produce the full Mueller Report. Further theorizing has gone on, insisting that Barr purposefully missed the deadline with a greater intention of altering the report.
During a floor speech, Republican Senator Mitch McConnell decried such theories, insisting that they further create partisanship in a vain search for conspiracies to bring down the opposition. McConnell urged Congress to move forward, instead of dwindling on the results of the case. It seems, even after it has been concluded, the Investigation has had terrible ramifications.
Hayk Martirosyan can be reached at [email protected].