It Ain't Swede: Music From Scandinavia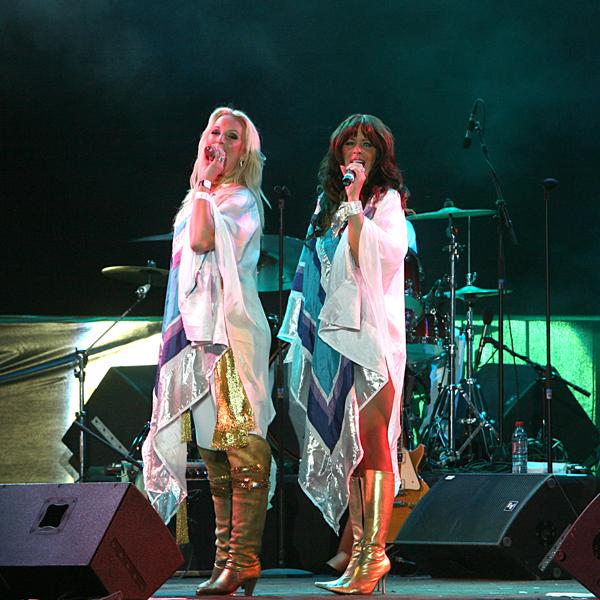 When you hear "Sweden" and "music," I'm 90 percent sure that you think of ABBA, and I don't blame you. But since I have your attention, this week's column will be a lesson in Swedish musicians who made it big here in the States and some small differences between the two countries.
First of all, Spotify, the biggest app for music streaming is from Sweden. We don't just sit and eat meatballs all day. We sometimes create things too. But yes, while eating meatballs.
Like I mentioned, you probably think of ABBA and that's not wrong because they had 20 singles on the Billboard Top 100: four of them reached the top 10. Their album "ABBA Gold: Greatest Hits" collection was number one on the Billboard Top Pop Catalog Albums chart.
Another band you might know of is Ace of Base thanks to hits like "All That She Wants" and "The Sign." The latter spent six weeks as number one at Billboard Hot 100 and became the number one song in 1994, according to Billboard Magazine.
And of course Roxette, who had four number one hits here in the states ("The Look," "Listen to Your Heart," "It Must Have Been Love," and "Joyride").
I've been to a few concerts in my life, well more than a few, but since I moved to the states almost two years ago, the whole concept of  "going to all the concerts I want and can" has taken a new turn. The number of concerts and festivals I've been to during my two years here is more than I've ever gone to before. So let's talk about differences.
When you go to a concert in Sweden, you will get there early and stand in line, sometimes even if you have a seat (because that's the way Swedes are, early for everything). Around 95 percent of all the concerts which I've been to have been general admission standing areas. Of course you can buy seats, but only on the sides or all the way back.
When I moved here and went to my first concert at Staples Center, everything was seating only. I thought it was a one-time thing, until I realized that it's going to be like this at every concert. It took me all the way to April of this year to have standing area. What is up with that? People are standing up anyway, so why not have standing areas instead?
And to continue with differences, we need to talk about censorship. I understand that some words need to be censored on the radio (or changed to another word), but not every other word in a song. If we take Pitbull's song, "Time Of Our Lives," the lyric is "I work my ass off," but the radio here changes it to "I work my tail off"." T A I L? I know that he calls himself Pitbull, but come on. But I don't know what's worse: beeping out a word, changing it or just muting it.
In Sweden, there are some stations that censor most curse words, like family stations or the ones that mostly older people listen too, but the most popular stations keep the offending words in the song. There's so much censoring in the states that makes me wonder if you really have freedom of speech.
Okay, now it's time to show you some songs that you probably singalong to but you didn't know they were Swedish and of course some new Swedish artists.
"Final Countdown" by Europe is a classic song that every human being heard once or 128 times during their lifetime, and "Cotton Eye Joe" by Rednex is also a real classic. A song I didn't know was Swedish is "Save Tonight" by Eagle Eye Cherry, so even I learned something here.
And of course we have our fair share of disc jockeys in Sweden too, the most famous are Avicii (ranked 11 on DJ Magazine "Top 100 DJs") and Swedish House Mafia.  Alesso is a name you may recognize. Alesso had Sebastian Ingrosso (former Swedish House Mafia member) as a mentor and they created one of my favorite house tracks, "Calling,"He also made hits like "Under Control" (collaboration with Calvin Harris) and "Heroes (We Could Be)" which was a collaboration with another Swede, Tove Lo.
And speaking of Tove Lo and also of Zara Larsson. Tove Lo is nominated for a Grammy for Best Song Written for Visual Media  with the song "Love Me Like You Do," and Larsson was featured on the official song of UEFA Euro 2016 and yes, she was the girl who turned down the chance to open for Justin Bieber.
Let's put all the artists and bands aside and talk about our producers/songwriters.  Last years Grammy Winner for "Producer of the year" went to Sweden's own Max Martin, who also won the ASCAP Songwriter of the Year award for the sixth consecutive year and for the ninth time in his career. Maybe you know his name, maybe you don't. But the amount of songs he produced is just out of this world. Martin has cowritten 22 number one Billboard Hot 100 hits and there are only two people who've done better and that is John Lennon and Paul McCartney.  Some of the number one songs you may recognize is "…Baby One More Time" by Britney Spears, "I Kissed A Girl" by Katy Perry and also The Weekends "Can't Feel My Face." He has also written so many songs to Taylor Swift, Backstreet Boys and of course both Spears and Perry.
It seems like Spears and Backstreet Boys loves Sweden because Andreas Carlsson is also a producer/songwriter who did a lot of songs for just those two and to more boy bands such as Westlife and NSYNC. Another producer/songwriter is RedOne, who's name you hear in many songs, such as Akon, Pitbull and in Nicki Minaj to name a few. RedOne has done a lot of songs for Lady Gaga, Akon, Usher, Enrique Iglesias and Jennifer Lopez.
As you can see, there's more to Sweden than just ABBA. There was a research done that said that 15 percent of American citizens have never been to a concert. If you happen to be in those 15 percent, I only have one thing to tell you, you are missing out on life. Trust me. Go see that band you love or go see a local band, you won't regret it. Maybe it will even be a Swedish band now that you know who they are. If you've never heard any of the songs I've been telling you about, you should probably get out from that rock now (you're safe, the election is over).