Solitary Confinement: Rehabilitation or Torture?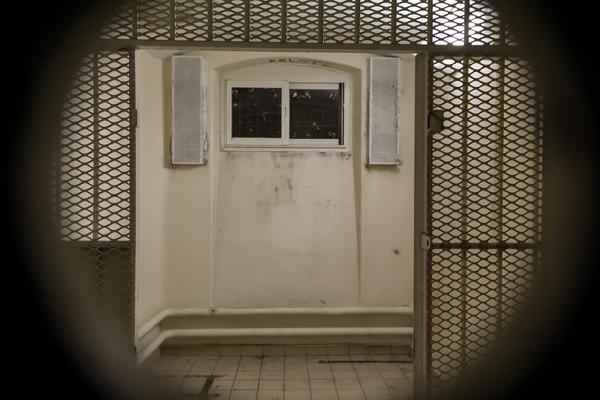 To design a torture chamber, an architect might begin with a small, windowless room. To ensure complete isolation, he fits this small room with a steel door. He then mandates that subjects be held inside the chamber for more than 22 hours a day for several days, weeks or months.
For juveniles held in isolated lockdown, this is not an imaginary blueprint created by a hypothetical architect. This is reality.
Solitary confinement violates each person's constitutional right against cruel and unusual punishment. It brings with it irreversible trauma, especially for malleable adolescents. With a wealth of information demonstrating the harmful effects of solitary confinement and an international community advocating for the end of its practice, a progressive state like California should follow suit.
In 2011, a review of a facility in the California Division of Juvenile Justice found that 16 out of 93 juveniles housed in isolation were held for a total of 78 days and were allotted a daily average of 74 minutes outside their cells.
This statistic is not isolated. In a report titled "Growing Up Locked Down," Human Rights Watch and the American Civil Liberties Union interviewed 127 juvenile inmates across the nation and found similar reportings.
According to the report, solitary confinement lasts anywhere from days to months and often prevents juveniles from access to physical exercise, education, mental health care services and contact with loved ones.
"There was no window at all…I couldn't see a clock…the only way I really associated any kind of time—I broke down time: morning, afternoon, evening…[I wanted to] feel like I was part of the human race—not like some animal," said an inmate in the report.
Stuart Grassian, a psychiatrist and former faculty member at Harvard Medical School, published a study in the Washington University Journal of Law & Policy demonstrating a correlation between solitary confinement and the occurrence of mental illness.
Isolation results in impaired cognitive ability and severe psychological distress, he said. "[The] harm caused by such confinement may result in prolonged or permanent psychiatric disability."
According to HRW and ACLU, these effects are amplified with juveniles. Inmates documented in "Growing up Locked Down" reported frequent struggles with thoughts of suicide and self-harm, hallucinations and feelings of depression and severe anxiety.
"The hardest thing about isolation is that you are trapped in such a small room by yourself…You get depressed and wonder if it is even worth living…I want[ed] to kill myself," said Paul K., an inmate interviewed by HRW and ACLU.
The overwhelming findings demonstrating the harmful effects of isolation have raised eyebrows in the international community. In 2011, the UN Special Rapporteur on torture Juan Méndez called for an end to all solitary confinement. In his address, he condemned isolated lockdown as inhumane and torturous.
These recognitions are slowly gaining traction in California. In the case of Ashker vs. Brown, which reached a settlement on Sept. 1, thousands of prisoners will be released from solitary confinement on the grounds of constitutional rights violations. Some of the inmates who will be released have been in isolation for more than 30 years.
Much more is left to be done, particularly in the case of juveniles. Currently moving through the Assembly is Senate Bill 124, introduced by Sen. Mark Leno, D-Calif., on Jan. 16.
The bill will set clearly defined parameters and stop the misuse of solitary confinement for juveniles. It will prevent the use of isolation on a person who is a danger to himself or others as a result of mental illness. In all other cases, solitary confinement may only be used once all other alternatives have been exhausted. When it is deemed that solitary isolation is the best solution, it needs to be thoroughly documented and its use must be limited to a maximum of four hours. These regulations will make solitary confinement less destructive for juveniles.
Incarceration is sometimes a necessity but prisoners should still be afforded basic rights and dignity. The continued overuse of solitary confinement on juveniles makes imprisonment arguably obsolete by negating its role of rehabilitation and traumatizing prisoners in ways that make them unable to rectify past mistakes. Senate Bill 124 sets clear standards that hold prisons accountable in delivering results that are beneficial for prisoners, taxpayers and society at large. If the bill fails to make it onto the desk of Governor Brown, imprisonment will continue to remain a losing game.