Special Event: The Curious Incident of the Dog in the Night-Time
David Pumphrey, Student Worker, GCC's Theater Arts Department
May 4, 2023
Who killed Wellington? This is the mystery that fifteen year old Christopher Boone sets out in London to solve in GCC's Spring production of "The Curious Incident of the Dog in the Night-Time," a play by Simon Stephens. This unique and layered story, adapted from the novel written by Mark Haddon of the same name, won the 2015 Tony Award for best play, and is the follow up production to our Fall show which landed an invitation to perform at the Kennedy Center American College Theatre Festival in Las Vegas. "Curious" is the story of Christopher, a young boy who is navigating life on the autism spectrum. Exceptional at many things, he sometimes struggles with everyday interactions that many of us can take for granted.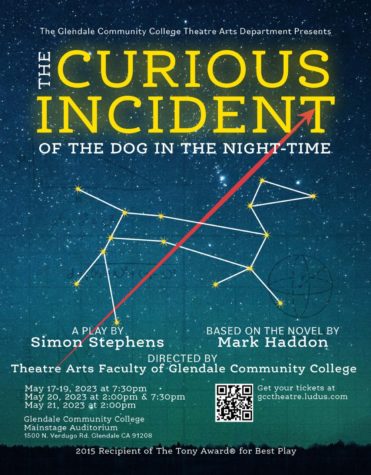 Professor Jeanette Farr, who is Department Chair for GCC Theatre Arts, and is a Producer on the show, had this to say, "This play is a wonder for the senses and imagination, which exemplifies what Christopher may be feeling as a result of his new adventure and journey". She adds, "One of the reasons why this play is wonderful and was chosen to present at a college campus, are the many topics that swirl throughout – it allows something for everyone, and to have conversations of humanity, no matter the interest. It is about teaching, too – and the universal idea of family."
The subject of autism is actually never mentioned within the play as a reminder that we need to pay attention and be aware of those around us. As in life, not everything is laid out in front of us, we must show kindness and patience in an effort to create a safer space for us all to enjoy.
Acting with and through movement is also a big part of the story as Christopher navigates downtown London and meets many interesting characters along the way. Where a traditional Broadway show may use a large number of props, much of the emotional experience and the story are being told with bodies, hands, and motion.
Dr. Melody Gunter who teaches Movement for Actors here at GCC is the Movement Coordinator on the production and had this to share, "This particular play provides fantastic opportunities to present many aspects of the story visually. The cast use their bodies to portray objects, locations, and emotions, whether the moment is based in reality or fantasy. Physical theatre is a very popular form of storytelling in England, where this play was created." Professor Gunter adds,"It presents the audience with a spectacle that could be in constant motion or grounded in a moment, but allows the body to be an important part of communication in each scene."
Whether your interest is drama, choreography, math, stories that involve family secrets and bravery, or just good theatre that you don't have to drive downtown to see, you will find reasons to enjoy and be entertained by "The Curious Incident of the Dog in the Night-Time."
Who killed Wellington? Well, for the answer to that question you will need to come and see Christopher's journey for yourself. Running May 17-21, in the GCC Auditorium, with evening performances Wednesday-Saturday at 7:30 pm and a Saturday and Sunday matinee beginning at 2:00pm. We hope to see you there!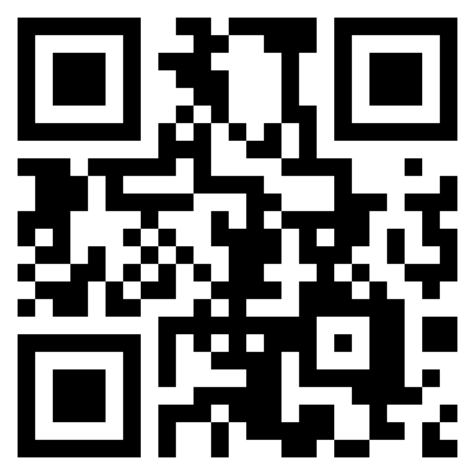 For tickets visit: gcctheatre.ludus.com