Published Author, GCC Alumna Margo Candela, Revisits Her GCC Days
Former student promotes her new book 'The Neapolitan Sisters' in a special Q/A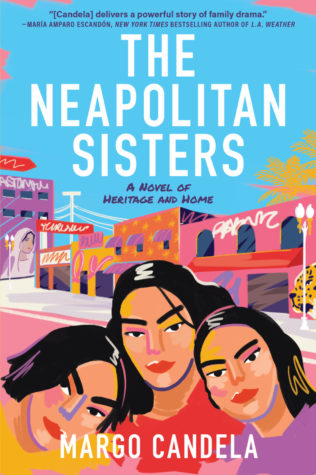 Alumna and author Margo Candela revisited her old stomping grounds and promoted her new novel "The Neapolitan Sisters" during a Q/A event, held by the Spanish and Journalism departments at GCC on Oct. 13.
Published with Penguin Random House, "The Neapolitan Sisters" is about a family of three sisters, an alcoholic dad, and a passive aggressive mother. The now-grown sisters visit home for a wedding, which provides a chance to talk about broken promises, come to terms with their parents and with the secrets they've kept.
The successful alumna started her writing career as journalism major and wrote for the El Vaquero student newspaper at GCC. During the event, students sought inspiration from the former GCC student and learned the value of saying yes to opportunities when presented.
The successful alumna emphasized key points she had gathered through her journey writing her novels. Her advice? "Have a healthy ego, you will receive a lot of rejection. Always have a backup and different options. What you are doing now is important. This is an investment in yourself, your future, and your surroundings. Put yourself first, be selfish."
The Q/A allowed students to ask questions, and learn about Candela's true purpose in her novel. Resurfacing from a break, Candela decided to continue writing "The Neapolitan Sisters" since it has been in the works for sometime now and it wasn't the right time in the beginning to publish it.
Candela spoke about her ritual when it came to writing. She stated that she enjoys creating a music playlist inspired from the novel and its aesthetic. She also emphasized the significance in saying no and rejection. "The word no is powerful. And be okay that it might make you uncomfortable. With rejection, you have to suck it up and move on. Accept their criticism. Have a thick skin."
You can learn more about Margo Candela, her novels, and her journey on her website.
Alexandra Der Boghosian can be reached at [email protected].