Know Your Publishing Rights: New Tool Launches for Students to Avoid Legal Issues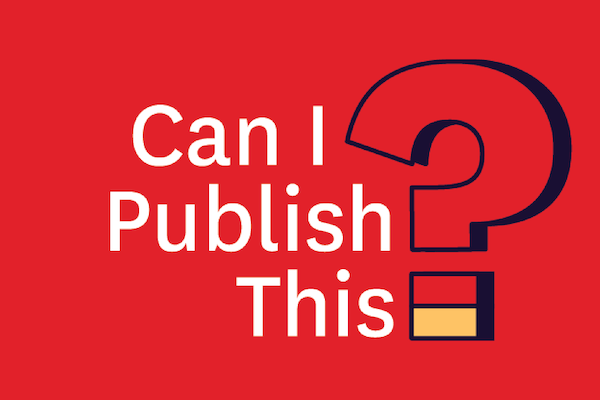 The Foundation for Individual Rights in Education (FIRE) has launched a new tool to help students know if the content of their publications can be published without facing legal ramifications.
Can I Publish This? launched on Oct. 25, to help student journalists understand common media law. According to FIRE's website, "Can I Publish This? launches […] with modules on defamation, privacy and leaked information, and intellectual property law (copyright and trademark)." "Our hope is…" said Lindsie Rank, student press counsel at FIRE, "… that Can I Publish This? can be a way for student journalists specifically, but also students who use social media or who blog to not only learn more about common media and first amendment law issues, but also have it be a tool that helps them identify when they need to reach out for help."
With so many students, especially student journalists utilizing and publishing digital content everyday, it is important to identify when something may lead to a lawsuit or other negative legal consequences. "As a former student journalist myself, I remember those nights late in the production office or in the newsroom, going like, 'oh crap' is this article going to get us in trouble? Is this defamatory? And not really knowing if we need to call someone or if we are just being overly cautious," Rank said.
Relieving that anxiety is exactly what Can I Publish This? is setting out to do. Students can now go to www.canipublishthis.com and be guided through interactive questions in order to discover how secure one can feel about posting articles and content online.
Dylan Raines can be reached at: [email protected]