Sweet Science
The concept of ice cream has been around for ages. In fact, as far back as 400 B.C. the Persians created a chilled food item which was made with rose water and vermicelli. It was then mixed with various other items, like fruits and saffron. The food was so divine, it was served just to royalty during hot months.
Ice cream is a lot more accessible now, and there's nothing quite as appeasing as having some on a hot day. That's why GCC had a free do-it-yourself ice cream event hosted by the Associate Students of Glendale Community College on Sept. 28.
The event took place during the college's lunch hour. It consisted of making your own ice cream using liquid nitrogen, got a huge crowd. Students were patiently waiting for their ice cream while the ASGCC members were making it. Even though the wait was a little longer than students would have liked, students stuck around to watch the scientifically sweet process.
"I think students enjoy seeing something cool on campus," said Coleen Gabrimasihi, ASGCC president. It's not the first DIY ice cream event, but it is one of the first times that it has gone so smoothly. The event boasted more flavors than before, including chocolate, vanilla and strawberry. The new senators of ASGCC had a big workout stirring the ice cream. One of their main concerns was running out of flavors and liquid nitrogen.
"We should not run out, but if we do, we have free toppings," said Jessica Coompson, ASGCC vice president of activities.
Needless to say, the event was a success and students had fun and enjoyed a free snack.
About the Contributors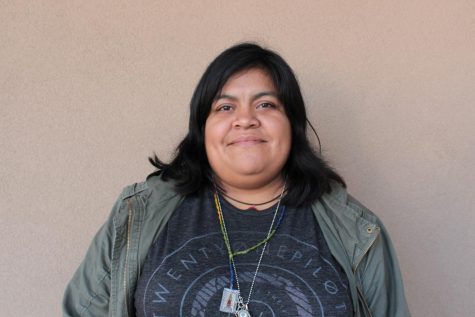 Carolina Diaz, Web Editor
Carolina Diaz has been attending Glendale Community College since 2015. One of her goals is to transfer to a 4-year university. Her passion is writing...