90 Years and Counting at GCC
Jazz music played live in the background as guests cruised around Plaza Vaquero, enjoying cocktails and looking through the many auction items available for purchase.
This is what marked the beginning of the 90th anniversary gala party of Glendale Community College.
The event was put together in honor of GCC's longstanding dedication to excellence and the success of its students.
As they organized the event, the planning committee came up with a theme to further show the spirit of the Vaquero family, they called it "Reach for the stars."
"For 90 years Glendale Community College has helped people achieve their dreams and reach for their own stars," GCC President and Superintendent David Viar said. "For anything to emerge there must first be a dream."
The celebration agenda was filled with many interesting activities, including cocktails during reception, presentation of awards, gourmet dinner live entertainment and an auction.
Money raised during the auction will go straight to GCC Student Success Funds.
Morgan Stanley, a GCC alumnus, expressed his gratefulness for the financial help that GCC offered him years and years prior, by paying for his first year tuition at UCLA.
"I'll always be in debt to the College Foundation endowment for helping me financially as I transitioned to UCLA," he said.
Established in 2012, the SSF's main goal became to help foster youth, military veterans, students with disabilities and the family first-timers to attend college.
Money that was raised during the 90th anniversary is going to go to things such as student scholarships, emergency funds for students in need, musical instruments, scientific equipment, uniforms for nurses and young athletes struggling to afford them.
The auction consisted of two parts, silent, and as many would call it, 'traditional.'
The silent auction was set up in the heart of the school, where numerous items were set on display ready to be purchased. It consisted of services and products such as family photo sessions, yoga classes, handmade jewelry and more.
Chris Erskine, LA Times editor and columnist was the event emcee. Trey Jarvis a Los Angeles based auctioneer, MC and announcer led the auction.
"Tonight, we aren't only going to reach for the stars, we're gonna reach for your wallets too," Erskine joked as he marked the beginning of a fun dinner party and live auction.
The evening took an even more exciting turn as three GCC alumni were each awarded. Each of the honoraries represented a different walk of life.
Angie Dickinson, Hollywood actress and model, received a 'Lifetime Achievement Award,' in honor of the legacy she created throughout her experienced career. In her acceptance speech, Dickinson expressed her gratitude for all that GCC has taught her.
"I think the most notable thing would be the confidence that was instilled in me at Glendale College," Dickinson giggled. " I was cocky enough to leave in the middle of the semester and find a job."
Next up to be recognized was the Bistagne family with the 'Philanthropists of Distinction' award. They have been active members of the Glendale community for years.
Third and final person, Gene 'Chip' Stone, received the 'Outstanding Alumnus' award. Stone kept GCC's name honorable in universities and other platforms.
Numerous alumni attended the event and shared their stories of how they reached for their own stars.
"There's something unique about going to college in the same town that you grew up in. The college helped open doors, introduced me to broader community and I'm so grateful to have had that time to dig down and put my roots down in this community," Stanley said as he revealed his love for the college.
The guests included business and community leaders, civic officials, educators, alumni and friends of GCC.
Among the honorary attendees were California State Senator Anthony Portantino, Glendale Mayor Vartan Gharapetian, City council members Paula Devina, Zareh Sinanyan, Ara Najarian and Vrej Agajanian. There were numerous honorary guests.
"As a proud alumnus of Glendale Community College, it was an honor to be a part of the 90th Anniversary Celebration," said Shant Sahakian an alumnus and Elected Member of Glendale Unified School District Board of Education. "GCC has had an immeasurable positive impact on the lives of the thousands of students including my own. It was great to be back on campus for a beautiful celebration of GCC's service to our community and the inspiring alumni honorees."
Entertainment for the night was provided by the GCC Choir along with a jazz band formed of high school students, GCC students and GCC alumni.
A total of $104,000 was raised during the event. The biggest donation of $10,000 came from beloved Dickinson, who never failed to show her thanks for all the life changing opportunities she has gotten.
"If only our parents could have seen this, have such a good life, they'd be super proud of us," she said in her speech.
To add a little more humor, the 86-year-old star said, "I can't stop thinking of what I'm going to wear on the 100th Anniversary."
About the Contributors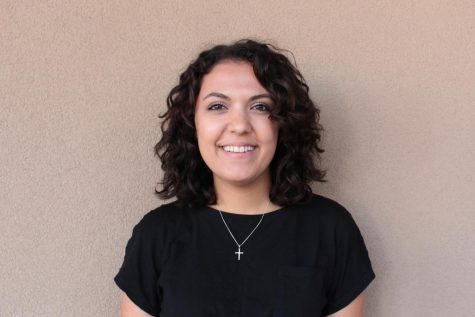 Marian Sahakyan, Editor-in-Chief
Growing up in a big family of journalists and writers, Marian developed her love for writing and reporting since early childhood. She is often found in...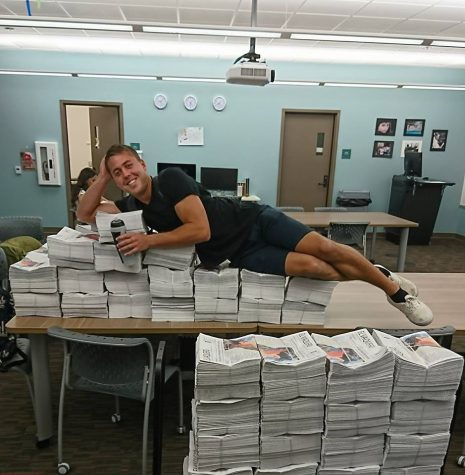 Ken Allard, Editor-in-Chief
Ken Allard is a Los Angeles native and is in his fourth year at Glendale Community College. He enjoys covering hard news, politics, feature stories, sports,...