Upcoming Grads Have a Ball at Transfer Party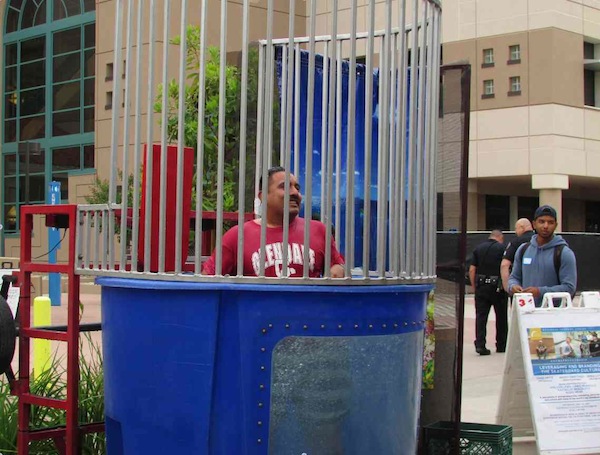 The spring semester is coming to an end and students are excitedly waiting to receive their transfer letters or are enjoying their last semester in Glendale College before they graduate on June 14.
To enjoy the last semester for the upcoming graduates the Transfer Center hosted its third-annual transfer celebration on May 10 in the student center. There were snow cones, hamburgers, snacks and a dunk tank machine.
"We want to recognize and congratulate our transfer students on this huge accomplishment," said Nahal Ghodousi, transfer/scholar counselor and teacher.
There was a board so the students can leave advice for the other students that will start applying for their transfer applications.
"Work hard, the counselors help a lot, focus on your grades and do some extracurricular activity," said Tara Peroomina, who is transferring to UCLA.
Transferring to a university is a very big step, and a lot of hard work and applying can be a hassle to some students. Once transfer season arrives the counselors start workshops to help the students with any advice or questions they have.
"Plan for more that one school, consider schools in areas you never thought about, not only apply to universities around home, but out of state also," said Tanya Tufenkjian, a Transfer Center counselor.
Counselors can help students strategize on where the student wants to go and what they are missing.
"Check in every semester with your counselors, attend transfer workshops, and visit the school representatives when they visit the campus," said Tufenkjian.