Professor Angela Morales Gets PEN Award for Book of Essays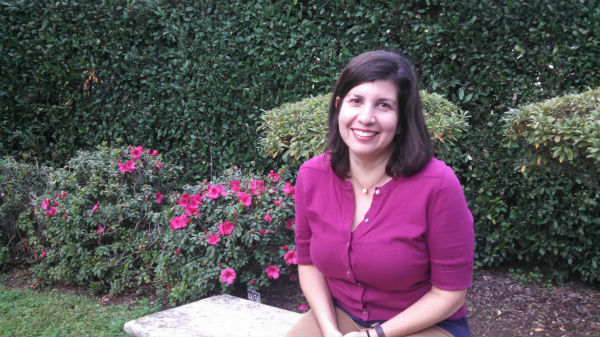 English professor Angela Morales has been awarded the prestigious PEN/Diamonstein- Spielvogel Award for "The Girls in My Town," a collection of autobiographical essays about her Mexican-American family in Los Angeles.
The award comes with a $10,000 prize.
"The elegantly structured essays in 'The Girls in My Town' illuminate the politics of everyday life with quiet wit and real humanity. Angela Morales writes with nuance, humility, and bold feminism," the judges said.
The Pasadena-based Morales writes about growing up in Southern California, her father's store, joining a bowling team, teaching writing and other experiences. The stories center around the "girls in her town," who include her sister, mother, grandmother, school friends, and her own daughter.
"The Girls in My Town" has been praised as a striking portrait of a family, as well as a coming-of-age story and an exploration of how a writer discovers her voice.
"The job of the essayist, like any storyteller, is to chase a rabbit down a rabbit hole and see where it goes," Morales said. "When I started writing these essays, each piece began with a single image that appeared distinctly in my mind: a bowling ball, a stack of school lunch trays, my father's gun, a dying rat, a burrito, a lost dog, a pregnant teenager, my grandmother on her deathbed. For the longest time, these images haunted me, until I had no choice but to sit down and write about them."