Sierra Vista Still Behind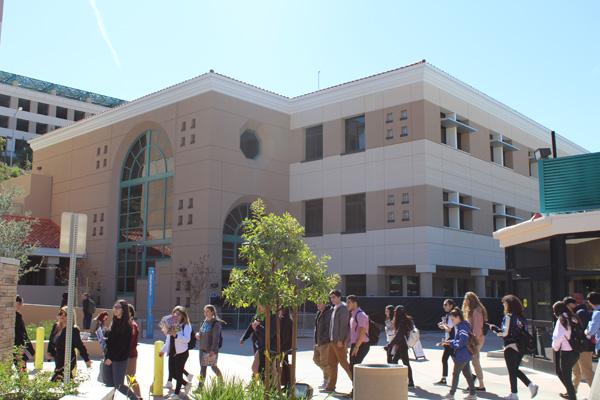 After multiple delays of the Sierra Vista building construction, the expected occupancy date remains set for spring 2018.
Sierra Vista has been under construction since 2013 and was initially expected to be completed Dec. 10, 2015. The completion dates have since been pushed numerous times.
It's 2017, and the construction hasn't gone smoothly. Constant delays of the multimillion-dollar project led to the replacement of Mallcraft Inc. with another contractor.
The change was due to alleged damages to the building by the previous workers at Mallcraft Inc., including problems with the insulation, heating ventilation and air conditioning, (HVAC), and fire dampers.
These hurdles have forced different departments and classes that were going to occupy the building to move around, some to portable classrooms. But school officials are determined to make sure things are done right next time and still hopeful in getting the building done.
The college is about to have more constructions and repairs funded by the newly approved Measure GC.
"As we move forward with the $325 million bond, it will be making sure that we are assembling a team that does fulfill all of its responsibilities," said David Viar, superintendent/president of the college. "Whether it is the architect, the engineer, the construction management organization we bring in place, that we do follow through and make sure that they are doing it the way that they should."
Toby Hayward, INC., the newly appointed construction company, is working on repairing the mistakes of the first company, as well as finishing the remaining work needed to complete the building. The current completion status is still set at 75 percent.
"I had to have been careful after having been told certain things and continue to be another three months…another three months." David Viar said. "That is where we believe it is at this point. We are getting back to where we should be on."
The Sierra Vista building has been under construction for 5 years now, and it only now is on track to being completed.   
"What we are on track is to be have it completed and move in of December of 2017." Viar said "So, that's where we are heading."