Sierra Vista Projected Occupancy Now Spring of 2018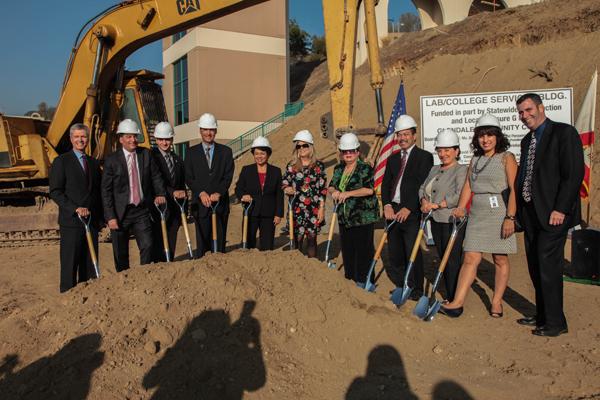 Sierra Vista has been under construction since October of 2013, with several deadlines passing by for those eager to move into its state-of-the art class and meeting rooms. Unfortunately, it is still hard to see the light at the end of the tunnel.
At the Nov. 15 Board of Trustees meeting, Anthony Culpepper, vice president of administrative services said that the projected completion date was June 2017. But the Nov. 18 construction alerts report on the school website says that, "construction may extend the timeline beyond the fall of 2017."
The building was originally due to be completed by December 2015, but it has hit a few snags along the way. Early on, the construction was already met with a couple of challenges while the contractors were building the foundation.
There was a previous drainage system that was in place and groundwater that was not found during previous testing. This created a setback and $850,000 out of the contingency funds just for the foundation alone. This was back in April 2014.
In September 2015, the building was only up to a 75.4 percent completion due to "unforeseen conditions" and the contractors projected a delay from the original date of December 2015. They set the new completion date for spring 2016.
By February 2016, Sierra Vista was 93 percent finished but again, the contractors have failed to meet the deadline of occupancy that was slated for spring. The construction company were at the last phase of the project, which is to "ensure that all mechanical, electrical and plumbing devices are functioning as intended."
The building faced a change in contractors this past September. Toby Hayward, Inc. and Vertex Construction replaced Mallcraft, Inc., the original contractor. According to a previous interview, Nelson Oliveira, director of facilities and construction said that "65 percent of the prior installed materials are being removed and replaced due to deficient materials and workmanship." At that time, they projected a January 2017 completion date.
Currently the new contractors have repaired the horizontal ducts of the three floors and mansard. But the latest construction update online is saying, "Additional significant issues have been discovered regarding insulation systems of the vertical ducts." Now they need to expose these and install proper insulation to comply with the fire safety code. The completion rate at this time is back to 75 percent from a 93 percent in February.
The Sierra Vista building is the long-awaited home to a lot of departments including the journalism, culinary arts, Disabled Students Programs, and Student Services. The only question in everyone's minds right now is: "When will it be ready?"