Marijuana Legalization Approved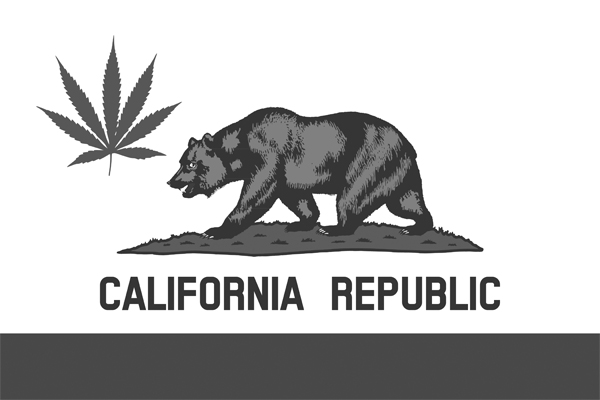 California voters have spoken and approved Proposition 64, the legalization of recreational marijuana, the same day as the presidential election. The measure reached an overwhelming "yes" vote of 56 percent, thus giving it enough votes to make it law. The law will go into effect Jan. 1, 2018.
This gives adults the right to use, possess, grow and transport specific amounts of non-medical marijuana.
The measure would legalize the adult use of marijuana of ages 21 and older and add a cultivation tax of $9.25 per ounce and 15 percent sales tax of the product.
But the copious details of the bill may dampen expectations about when one will be able to walk into a store and buy it.
"The state has a host of regulations to get through, and localities have the ability to put different rules in place too. It's a lot of red tape, "said Amanda Reiman, the Drug Policy Alliance's manager of marijuana law and policy in an interview with Time magazine.
Prop 64 went into effect at midnight of Nov. 9. Upon approval, this means that an individual of adequate age can legally consume and carry up to an ounce of dried cannabis flowers and 8 grams of cannabis concentrate, which is traditionally consumed by vaporizer pens.
"First the bad news, there aren't any adult-use pot shops yet, and you can't just walk into a medical dispensary without a patient card and start buying up brownies," Reiman said.
In the past, California law stated that to smoke marijuana, a person must get medical approval therefore obtaining a medical marijuana card to purchase the drug.
Consuming marijuana in public is still illegal and plants must be locked and not visible from a public place according to the details of the measure.
California seems to be the trailblazer when it comes to laws regarding marijuana. California was the first state in the U.S. to legalize medical marijuana in 1996. Oregon and Washington were soon to follow two years later.
Along with California, other states such as Massachusetts, Maine and Nevada also passed the recreational use of marijuana. That makes nearly half of the U.S. now with laws that enable individuals to legally consume cannabis.
"Adults can open their bags, plop in up to one ounce of flowers or eight grams of concentrate and go walk around in the world without fear of arrest," Reiman said.