Local Ballot Measures to Improve Quality of Life
Local ballot measures affecting Glendale College funds, transportation improvements and Los Angeles housing are in for the looming Nov. 8 elections.
Measures M, GC and JJJ, if approved, will directly affect students and residents in the area.
Measure GC will increase taxes for GCC District taxpayers by $21 a year per $100,000 assessed property value to provide $325 million bond funds for the college to use for campus facilities upgrades.
"It is important to recognize that the $325 million authorization for sales of facilities bonds will help us to deal with a lot of infrastructure on the aging facilities," college President David Viar said.
If approved, Measure GC will include plans to purchase and remodel the Civic Auditorium for instructional purposes and replace Sierra Nevada and the Aviation and Arts building with new upgraded, instructional facilities. Upgrades will include earthquake safety and security features as well as access for students with disabilities. The measure also proposes to buy land to build a parking structure and possibly a new instructional facility for the Garfield campus.
There will be yearly audits in place to make sure that the funds are being used for plans stated in the proposal. No money could be used for salary increases or purposes other than facilities.
Measure G in 2002 was the last time voters approved a bond for the school. It gave the college $98 million for facilities upgrade. It was used to build the current parking structure and the ongoing Sierra Vista building. As well as a $22.8 million upgrade to the Garfield campus including a 38,000 square foot building with classrooms, career center and administrative offices.
In 2014, with the funds from Measure G about to be used up, the Institutional Planning Coordination committee assessed the school's needs – conditions of facilities and projected enrollment – and came up with a facilities master plan that was approved by the board of trustees in 2015.
"We started looking at how we could pay for the estimated $600 million that have been identified in the facilities master plan," Viar said. "We looked at the very limited funds available from the state for facilities. We looked at getting money from donors and that is very limited in the colleges. The only option that was seen as viable by the board was going to the voters to ask for authority."
Measure GC needs a 55 percent  voters' approval to pass.
Measure M will affect the entire Los Angeles County, which proposes to improve public transportation as well as develop highways and local streets.
In a fact sheet released on the website of Los Angeles County Metropolitan Transportation Authority, it talked about the proposal's aim to "ease traffic congestion and to make public transportation more accessible, convenient and affordable for seniors, students and the disabled."
This proposal is estimated to generate $860 million in a year and $120 billion in 40 years. It has a 40-year timeline for the completion of its projects.
Plans include building transit systems under the Sepulveda Pass and another one connecting the Orange Line in Van Nuys to the Metrolink station in Sylmar/San Fernando as well as a Bus Rapid Transit connector from North Hollywood Orange Line to the Gold Line in Pasadena.
But this measure comes with a half-cent tax increase on top of the existing half-cent tax increase approved in 2008. Both tax increases are to remain indefinitely until voters act to repeal them. Opposed parties call the lack of expiration date, "forever tax."
"I am not in favor of this measure because of the fact that the tax increase will be there indefinitely and I believe people should oppose it for the same reason," GCC student Arena Serpoohi said.
According to the Metro, an average household pays $25 more in sales taxes annually for every half-cent increase.
The Los Angeles County Economic Development Corporation projected 465,690 new jobs as a result of this proposal. Measure M needs a two-thirds majority approval to pass.
Measure JJJ better known as the "Build Better L.A. Initiative" seeks to make housing in the city of Los Angeles more affordable by requiring developers to make as much as 20 percent of their projects affordable to low-income renters. It also puts strict building and hiring requirements before developers could be permitted to build new residential units.
In an information sheet from Ballotpedia it stated that this includes developers to hire contractors who "are licensed according to city and state law; pay standard wages for the area; guarantee to offer at least 30 percent of work-hours to city residents, with 10 percent coming from those living within five miles of the project; and employ members of apprenticeship training programs and workers with real-world experience."
The Los Angeles Area Chamber of Commerce, the largest and most influential business association in Los Angeles County, posted their opposition in their website saying, "due to impact costly labor and inclusionary zoning mandates would have on the ability to build residential units."
Developers argue that it would discourage developers to build new housing because of the stringent rules this initiative will impose on them.
Other sectors are also divided in this initiative, pointing out that there are other proposals that will benefit all parties – renters, developers and labor workers.
"Creating good housing policy means balancing how much the government can demand against how much the real estate market will bear," said the L.A. Times editorial board in an article they released on Sept. 27.
But labor unions are lobbying for the approval of this measure emphasizing the need for more affordable housing.
"The cost of housing in Los Angeles is out of control, a force far more destructive to hardworking families and communities than crime, disease, or natural disaster," stated in the website of the Los Angeles Federation of Labor, a federation representing more than 300 affiliate unions. "L.A. was built for everyone, not just the very wealthy."
About the Contributors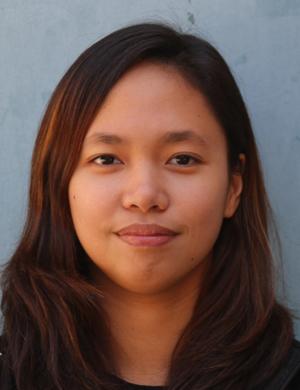 Diane Roxas, Staff Writer
Diane Roxas was born and raised in the Philippines. She was studying for a Bachelor of Arts degree in journalism at the University of Philippines-Diliman...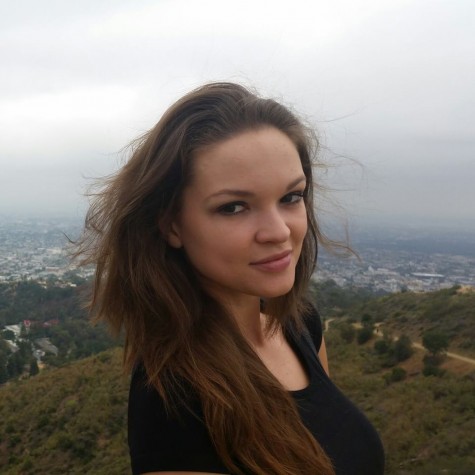 Ekaterina Nikitina, Photographer
Ekaterina Nikitina was born and raised in St. Petersburg, Russia. She moved to the US in 2011. She is earning her degree in Public Relations. She likes...