New Faculty: New Year, New Members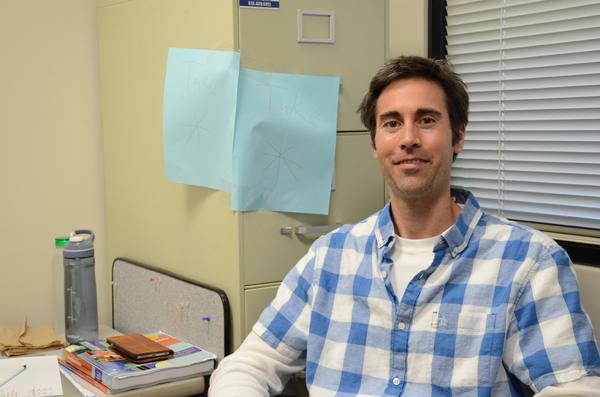 At the end of spring, the college said goodbye to 12 retiring staff members, but this semester GCC welcomes 25 new faces.
This fall brings in a high number of new hires, most of whom have taught here as adjunct instructors.
Naomi Sato is the Vocational (English as a Second Language) ESL Coordinator for the Garfield campus. She has worked for several years at GCC as an adjunct instructor.  She is currently involved in meetings of the Glendale Community College District Regional Consortium,  which is made up of educators and community partners committed to improving the adult education experience in the Glendale district.
ESL classes help students utilize the English language in their daily life,  work,  and other academic classes. Her goal is for the students "to master the student learning outcomes,  and accomplish their own personal goals."
Geri Ulrey is an instructor of media arts. She is teaching motion picture production and digital video editing this fall in GCC. She has a master's degree in film editing from UCLA. Ulrey is working on a short film which is in its final stages of post-production.
She chose to teach because some of the people that had the greatest impact on her life had been her teachers, and teaching allows her to "constantly grow herself." "One of the most fundamental parts of being a human being is our need to tell stories," she said. This allows her to connect to her students easily and translate her love for the arts to the courses she teach.
Sevada Isayan is a full-time instructor from the business division.  He is currently teaching a variety of computer courses,  such as Java Programming, and Cybersecurity.  He got his bachelor's and master's degree from Cal Poly Pomona,  where he was also a teaching assistant.  Isayan has been working in the IT industry for the past 13 years.
He aims for a more active and hands-on learning environment. And also, encourage his students to "not just see the material in terms of theory but understand their application. "
Karen Swett joins the Language Arts Division as a speech instructor. She is teaching public speaking this fall. In the spring, Swett will teach  intercultural studies, as well as gender and communication classes. She graduated from Cal State Northridge with a bachelor's degree in communication studies. She is also a part of the Cultural Diversity Committee because she wants to help different cultural groups see that "they share more values than they know."
Her teaching philosophy is to "make connections and learn by doing." Såhe wants to make sure that her students are connected to the material, to each other, and to her. She also  encourages them to do what they are learning about.
Thye Peng Ngo is a new addition to our health sciences division. He teaches medical -surgical nursing this fall. He has an associate's and master's degree in nursing. He is also a licensed Family Nurse Practitioner.
He uses the Socratic Method in teaching to increase critical thinking and clinical reasoning. "You answer the question, but at the same time you question the answer," he said. Visual learning is also big in his classes. He uses concept maps to present a bird's-eye view of his topics. He encourages his students to "learn as much as they can, [and] be a sponge."
Corey Jamieson started as an adjunct instructor at GCC. This is his first semester as a full-time chemistry instructor.. He has a bachelor's degree in chemistry with a minor in physics. Jamieson obtained his doctorate in physical chemistry at the University of Hawai'i at Mānoa. He also worked as a research scientist but found out that teaching is his passion.
When asked how will he encourage students to take up chemistry, he said that, "chemistry pervades every aspect of life, and it can explain so many fundamental aspects of your daily life." He strives for his students "to be open-minded freethinkers."
Jayson Helgeson is a new addition to the  music instructors this fall. He graduated with a bachelor's degree in music performance from the Peabody Institute of Johns Hopkins University, with  master's degree in music education from USC. Helgeson worked in the music industry before he decided to teach. His greatest influences are John Williams for classical guitar, and Eddie Van Halen for electric guitar.
His goal is to make his students "feel like they have enough resources, or find other resources, to continue to learn on their own."
Mary Jane Biancheri is a full-time instructor for child development. She has been an adjunct instructor at GCC since 2011. She has a bachelor's degree in English and a master's in elementary and early childhood education. She has always been passionate about working with children and non-profit jobs prior to teaching.
She aims for the learning environment to be comfortable enough that "the students who aren't comfortable speaking up, are finding a place in the class to have a voice." Her goal is for her students to be "able to look at people and see different perspectives."
Sandy Somo started this fall as an instructor in the social science division, teaching sociology. . Somo obtained her bachelor's and master's degree in sociology at San Diego State University. During an internship program while working on her master's,  San Diego and Imperial Counties Community Colleges Association trained her to teach, specifically at a community college.
She aims for her students to "exercise their sociological imagination—in and out of the classroom, understand social inequalities and their impacts on life chances, and empower them to be change agents in their own lives."
Kevin Mack joins the history department as a full-time instructor. He is teaching U.S. history classes this semester. He earned his bachelor's degree for journalism and history in Chicago, but got a master's degree in history from UC Irvine.
He wants students to understand that "history is just studying people like us." Mack believes that "by teaching empathy, and being able to understand why people made decisions the way they did, they can learn from past mistakes and improve present society." His goal is for students "to be active in their community, and to be able to use the tools I gave them to affect social change."
Richard Neufeld is a new addition to the math division. He teaches calculus and statistics this semester. He graduated from UC Irvine with a bachelor's degree in mathematics. Neufeld  continued his education at Cal Poly San Luis Obispo where he earned a master's degree.
He strives to "provide a welcoming environment where students can ask questions rather than be intimidated." He also encourages collaboration and working in groups to make the job easier for the students. Overall, his goal is to "make students appreciate the subject."
Richard McColl is currently heading the ceramics department. He started out as an adjunct instructor at GCC in 2006. He has a master's degree in ceramic arts from Cal State Long Beach. He also studied with contemporary master, Ralph Bacerra, at the Otis Parsons School of Art. He went through different kinds of medium, such as painting, sculpting and photography, before he found his passion for clay.
When asked what his goal is for his students, he said, "I want them to have a passion for it. I want them to be excited with it. I want them to share it and to find there's a lot more than technique."
Nancy Medina is a full-time academic and career counselor this fall. She obtained her associate's degree in general studies at GCC. She graduated UC Berkeley with a bachelor's degree in political economy of industrial societies, and  a master's degree in counseling from Cal State Northridge.
When asked how does she reach out to her students, she said she asks them, "As a child we're asked, 'what do you want to do?' No boundaries, no limits. Put yourself back into that timeframe of no limits, no boundaries. And be able to really search within yourself, what is it that you can spend hours and not feel like it's work?"
Maria Hernandez Rios is our new Spanish instructor. She obtained her bachelor's degree in public administration major in finance at the Universidad Nacional Autónoma de México. She also has a master's degree in Spanish and literature from Cal State Northridge.
When asked what challenges her the most when teaching, she said, "Teaching is always looking for an improvement. I try to challenge myself all the time because if I learn more I could provide a better education to my students." Her goals is for the students to learn not just the grammar, but the cultural aspects as well.
Kyla Hansen joins the visual and performing arts division as an instructor. She teaches 3D design and sculpture fundamentals this fall. She has a bachelor's degree in journalism and fine arts. She earned a master's degree in fine arts from Claremont Graduate University. Hansen is also a professional artist and has showcased her work throughout the greater Los Angeles area.
She teaches her students to communicate through materials. She aims for a collaborative classroom environment through the hands-on projects,  in-class critique,  and digital lectures.  She strives for her students to see the world differently and to understand how things are made.
Molly Mercer is working as a full-time career counselor this fall.  She has been with GCC student services since 2014. Mercer  has been the adviser for Alpha Gamma Sigma,  a campus club which does community service activities and fundraisers for scholarships. She graduated from Cal State Northridge with a bachelor's degree in history and a master's in counseling.
She strives to be open to students and let them know that they can come to her. The goal is for students "to do something in a career they're passionate about."
Rebecca Robins joins the business division as an accounting instructor. She teaches financial and managerial accounting this fall.  She has a bachelor's degree in public accounting from Benjamin Franklin University and  a master's degree in business administration and management from  Frostburg State University in Maryland.
"We forget what we really enjoy, what we dreamed about or thought about as kids…and I think we always need to keep that element alive," Robins said.
Vadym Mykhaylov joins the health sciences division as a full-time instructor. He is teaching nursing fundamentals and medical-surgical nursing this fall. Mykhaylov joined  GCC as an adjunct instructor two years ago. He has a bachelor's and a master's degree in public health nursing. Mykhaylov is also a licensed family nurse practitioner.
One thing he wants his students to remember is that, "we need to treat people as a whole, you don't just treat a single disease."
Margaret Richer is the new Program Coordinator for College Readiness ESL.  She has been with GCC for 22 years as an adjunct instructor. She graduated from Cal State Northridge with a bachelor's degree in English literature and a master's degree in linguistics.
She strives to create a student-focused environment in her classes, where students can enhance what they already know. Her goal is to help students transition into colleges and universities. "I want them to realize that here, there is a lot of opportunity," Richer said.
Joanna Parypinski joins the English department as a full-time instructor. She teaches  writing workshop classes. She has been with the college for two years as an adjunct instructor. Parypinski  has a bachelor's degree in English and a master's in creative writing. She  also writes horror novels and she just finished revising a novel she wrote.
Her goal in class is for her students "to have an appreciation for reading and writing."
Dr. Anthony Culpepper is the new executive vice president of administrative services. He has a bachelor's degree in accounting and master's in business administration. He has built a successful career in the corporate world before he started teaching as an adjunct instructor at Pepperdine University. He then went back to school and received a doctorate in organizational leadership.
Dr. Culpepper intends to provide a strong educational environment where the students feel safe and inspired. He is working with different departments to continue the maintenance and upgrades of facilities to energize students in their learning.
The new head coach of women's basketball, is Joel Weiss; Samantha Garagliano, speech instructor; Mary Elizabeth Barrett, Disabled Student Programs and Services counselor; Sandra Romero,  math instructor and accounting instructor, Araik Margaryan.
About the Contributor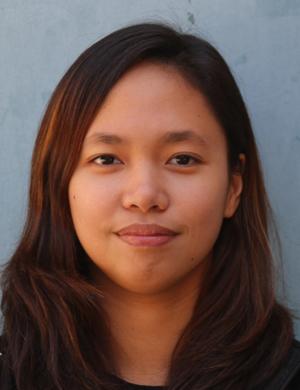 Diane Roxas, Staff Writer
Diane Roxas was born and raised in the Philippines. She was studying for a Bachelor of Arts degree in journalism at the University of Philippines-Diliman...