In Memoriam: Elena Kramer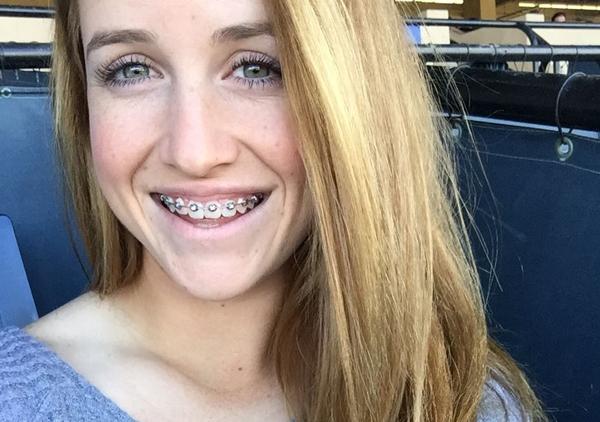 The Glendale Community College softball team lost one of its freshman players due to a tragic accident at the start of the winter session. Nineteen-year-old Elena Kramer was killed in a single-vehicle collision Jan. 4.
According to California Highway Patrol, Kramer was traveling southbound in a white 1999 Ford Mustang, when she drifted off Bouquet Canyon Road in Santa Clarita and lost control, crashing into a tree.  She was on her way to practice at GCC.
The Los Angeles County Fire personnel, who arrived around 8:25 a.m., pronounced her dead at the scene. The CHP report states that the victim "suffered fatal injuries," concluding that Kramer most likely died on impact.
Lady Vaqueros Head Coach Sal Pizzo said the loss hits at home a lot harder than it normally would.
"She was so outgoing and personable — nothing shy about her," Pizzo said. "She made friends with anybody that she came in contact with."
One of those friends and is Stephanie Garner who met Kramer this past year. They were teammates and practiced together through the summer and fall.
Garner says Kramer always tried to make her smile and laugh and describes her as "super sweet."
The first game is Jan. 29 and the team plans on doing something special to remember Kramer, but nothing is finalized yet.
"We're getting ready for a season and we're certainly going to honor her any way that we can," Pizzo said. "We already have some things in the works to honor her at our tournament and all season long."
As far as team morale after such an unexpected loss, Pizzo and Garner agree that the girls will be playing harder in the upcoming season.
"It's just going to make us a lot closer and give us even more of a purpose," Garner said.
Pizzo added that most of them are still in shock. "It's going to be interesting to see how the next couple weeks play out in a sense that things hit you later. I do think that it'll bring us together, I really do."
Kramer was laid to rest on Jan. 10. The service was held in Leona Valley.