Ritterbrown Chosen as Vice President
Mchael Ritterbrown, dean of instructional services, was appointed Mary Mirch's successor, who gave her retirement notice as vice president of instructional services last November.
"Michael's focus has been innovation in the classroom, active student learning and what we do as faculty to promote student success," Mirch said. "So I think it is a nice next step."
Scheduled to enter office on July 1, Ritterbrown said he will honor Mirch's legacy and focus on ensuring that students' needs are met. He will also address issues such as accreditation  and declining enrollment.
"I understand the largeness of the responsibility involved," Ritterbrown said. "I take that very seriously. It is not about me, it is about my responsibility to the college and its students. I think Mary Mirch has done a really terrific job and I hope to carry on the job that she has been doing."
Ritterbrown started his career in community college education as an adjunct English professor 18 years ago. After spending most of his time at Glendale College, Ritterbrown worked his way to division chair and then to his current position as dean of instructional services.
"It has really been a very fulfilling career in terms of serving students," he said. "I think community college is really important for a lot of people. It gives an opportunity to everyone. I don't think there is any better thing that I could do with my life than trying to give everybody who deserves a chance at a college education."
Ritterbrown was selected from a pool of qualified candidates, including Kimberly Hoffmans, Moorpark College's division dean of biological sciences; James Lancaster, Citrus College's dean of career, technical and continuing education; and Edward Karpp, Glendale College's dean of research, planning, and grants.
"The only competitor that I really am familiar with is Dr. [Edward] Karpp," Ritterbrown said. "I certainly have a great deal of respect for him and I know that there must have been a very difficult choice for whomever had to make that choice."
Karpp congratulated Ritterbrown on his new position, stating his assurance that he will do a fine job.
Keeping in mind that progress comes from collaboration, Ritterbrown strives to work not only with administration, but also faculty and students to ensure the college continues to prosper.
"I think we always have to move forward, but I don't think one person can change an institution. I think we work together to do that," Ritterbrown said. "I do not expect to come in and tell people where we are going. I expect to work with them to develop a future."
About the Contributor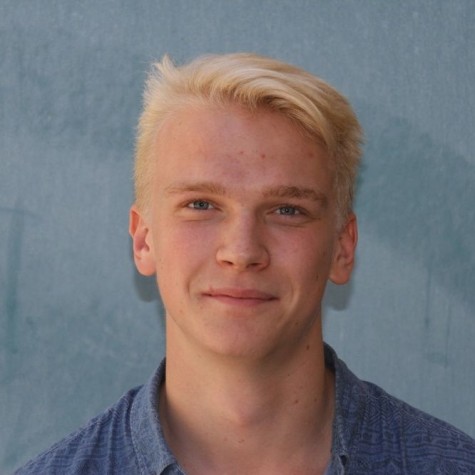 Rikard Kohler, Staff Writer
Rikard Kohler is an international student from Stockholm, Sweden currently majoring in Journalism at Glendale Community College. This is his second semester...