College Cultivates Awareness of Climate Change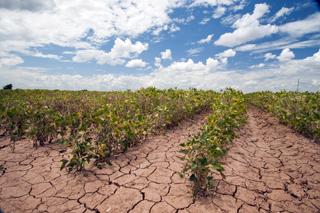 Award-winning education and Jet Propulsion Laboratory scientist JoBea Holt lectured in CS-177 Thursday, addressing the science of climate change and sustainability.
Holt is known for her work in remote sensing and has authored eight literary and technical books, 45 magazine and journal articles, and 100 conference papers. She is also the founder of KidSat, a shuttle-based earth imaging camera.
Students and faculty filled CS-177 to its maximum capacity.
Geography Department Chair and Associate Professor of Geography Michael Reed said that students are more interested in climate change than they used to be.
Reed added that people need to be aware of the issue for change to occur.
"You can't wait for the politicians to fix this," Reed said.  "If the people lead, the leaders will follow."
During the lecture, Holt addressed the history of climate change and its effects on both everyday life and future generations. She used visual aids to demonstrate temperature records, statistical data, before and after photos of glaciers throughout a 100 year period, and to show how animals are affected as well.
Statistical reports from NASA state that the United States releases more carbon dioxide per capita than any other country in the world.
"The damage is there to stay," Holt said. "We have to deal with that. I think it's going to take most of us to make it better. The way we live our lives as a community can make a difference."
Reed said that even if every person in the world stopped releasing excessive amounts of carbon dioxide, the planet would still have to face 100 years of climate change.
"But we are not stopping," he said. "We are accelerating, and that is the problem."
Holt also addressed ways to increase climate change awareness, urging the public to rethink and understand how everyday materials and daily habits affect climate change, whether it is how people spend money, the food they eat, the products they demand and produce, the cars they drive, and so forth.
She added that small changes have a big impact on the enviornment.
"We are making progress and I think there is a real effort with this lecture series," Reed said.
Holt also said that there is support toward climate change improvements and social organizations that promote green energy.
"Make your voice heard and take part in making our planet more sustainable and better than it is today," Holt said. "Go out and do something now. Make a change right now. If you say, 'tomorrow, tomorrow, tomorrow,' you're making it the next generation's problem."