Construction Falls Behind As New Project Progresses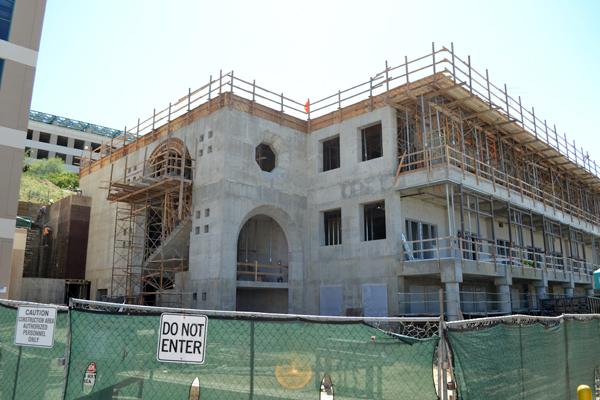 To remedy the delays on the construction of the Lab/College Services building, the college's administration and the construction contractor have decided to increase labor hours to meet the substantial completion deadline of Dec. 10.
At a glance, people walking from the main parking down toward the campus may believe that the construction of the new building is coming along just fine. However, the truth is that construction is struggling in a battle against the clock.
"It is delayed, but we are working with the contractor to implement a recovery schedule," Director of Facilities and Construction Nelson Oliveira said. "If they do not finish in time, it is possible that there will be legal ramifications, but we are focusing on finishing on time."
Despite the setback, Oliveira remains optimistic after recovery implements, such as increased construction hours and Saturday shifts that were reached with the contractor.
"It is my understanding that the construction is in a recovery mode and we are doing everything in our hands to meet the target date, which is Dec. 10," Oliveira said. "We hope to populate the building by Spring [2016]."
However, the Lab/College Services building is not the only part of campus currently worked being on. The slope facing the administration building, which now is cleared of its vegetation, is undergoing a landscaping project to make it safer, more environmentally friendly and more pleasing to the eye.
The project, which costs more than $50,000, will replace the current drainage and irrigation contraptions with modern, water conservative systems, and add organic mulch and drought resistant plants to the slope.
"We are using exactly what needs to be used for the plants to survive," Oliveira said. "Everything has been thought through very carefully."
Not only are the new water systems conservative but they will also minimize water runoffs onto the sidewalk below, which minimizes the risk of future accidents.
Whether it is to update the school's vegetation or finish the construction of the Lab/College Services building, Oliveira assured that the college's administration is on point with the execution of these projects.