Trust Grant Paves the Way for Tech Jobs in Glendale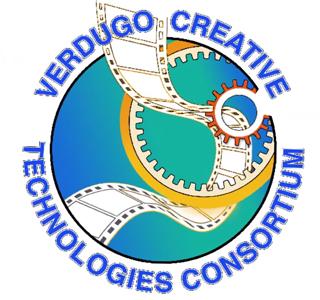 With catering provided by the school's culinary department and flat-screen T.V.'s, borrowed from Clark Magnet High School, set up around the room, the Student Center was transformed into a mini banquet hall to host the Verdugo Creative Technologies Consortium's partner's reception on Oct. 29.
About 100 partners, including business people, principles and other educators, were in attendance to celebrate the Pathways Career Trust Grant, a six million dollar grant that was awarded to the VCTC.
The consortium is made up of the Glendale and Burbank Unified School Districts, Glendale Community College, California State University, Northridge and the Verdugo Workforce Investment Board. It serves the cities of Glendale and Burbank, regions that are strong centers for digital media, by providing career technical education services and activities designed to prepare students for existing and emerging careers.
The area is home to digital entertainment firms such as DreamWorks, Cartoon Network and Nickelodeon.
A promotional video created by Ryun Hovind, a media arts professor, informed the attendees with more detail about the grant and how schools will not be the only benefactor.
"The California Career Pathways Grant is more than an education grant," the video's narrator said. "It is an economic development grant."
Instead of relying on workers who are not from California, a practice that hurts the local economy, employers will be able to fill jobs with local, qualified workers.
Money from the grant will be spent on new computer labs, industry-standard equipment and development of new curricula that will prepare students for careers in digital manufacturing and media.
Jan Swanson, the dean of the developmental department, said that students can design a part and send it to the college, where the mechanical parts will be developed with a 3-D printer.
Tim Rugas, an NBC Universal recruitment manager, expects technical service staff jobs to double within the next three years. He explained that with the proper training the grant would make providing jobs "much easier."
"Community colleges are the best breeding grounds for the kind of workers we're looking for," he said. "They're disciplined and willing to work."