New Parking Policies Affect Students, Guests
A young woman, while trying to use the new pay station at the main campus parking lot, threw her hands up in frustration and stormed off to her car. Could this be the shape of things to come?
Not according to music major Allen Fuentes, who has been using the new parking system to purchase day-passes since it was officially implemented on Sept. 10. Fuentes said, "Parking is hectic but I haven't had any problems using the machines or finding parking."
Students who park their cars at GCC have more options since the start of this semester. Day-passes can now be purchased at parking pay stations located next to the Glendale College Police substation, just inside of the Mountain Street entrance to the campus parking lot. There are three parking spaces adjacent to the pay stations where students can park free for up to five minutes while they purchase a pass.
Police Chief Gary Montecuollo said, "the changes were made in response to student requests" for short-term parking. The Glendale Community College District's Joint Parking Authority and the City of Glendale met over the summer and approved the installation of the daily parking vending machines.
Montecuollo said the police department wanted to provide a service to students as well as faculty, staff and visitors.
Police did not issue any citations during the first week of the semester but implemented an educational campaign, handing out fliers, posting the rule changes on the GCC website and speaking with students on-site. Montecuollo said, "We began enforcing (parking rules) this week but we have seen very few violations."
About the Contributor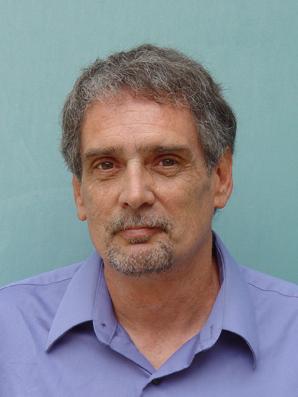 Sal Polcino, Production Manager
Sal Polcino is a professional jazz guitarist and published songwriter. Since coming to Glendale College he has been published in the Glendale News-Press...