Press Club Awards Scholarships
Three journalism students, two of them on the staff of El Vaquero, were awarded scholarships Nov. 30 by a retiree group of the Los Angeles Press Club, which named the scholarships in honor of Jerry Clark, a longtime L.A. newsman who died in June.
The awardees were: Louis Roche, editor in chief of El Vaquero, for Outstanding Achievement as a Photojournalist; Agnes Constante, writer and chief copy editor of El Vaquero, for Outstanding Achievement by a Journalism Major; and Christine Gillette, for Outstanding Achievement for a First-Year Journalism Student.
Jerry Clark, who attended Glendale College, had a broad-ranging career in journalism, from reporting on the police beat, to sports writing, to production at the old Los Angeles Mirror, the Herald-Examiner and finally at the Los Angeles Times, from which he retired in 1993.
Glendale College Journalism Professor Michael Moreau worked at the Times in the 1980s and early '90s and remembers Clark as a composing room supervisor when the paper was converting from manual to electronic paste-up. "Jerry was a guy who always had a smile on his face and would go out of his way to be helpful – rare qualities in the pressure-cooker atmosphere of a newspaper.
"He was an old-time newspaper man in the best sense of the word. He knew the business from many angles and he was a very decent person. I hadn't seen him for years, when one day, about four years ago, he called me at my office to tell me that his 8-Ball Welfare Foundation, a charitable arm of the L.A. Press Club, had some scholarship money to give to students of mine. He said that they awarded the money to colleges on a rotating basis. I was delighted to hear from him and grateful for his organization's generosity.
"Then, in October, Robert Krauch, the chairman of the foundation, called to tell me that it was awarding another round of scholarships to our students – this time in Jerry's name." I just had to select the students.
Roche, who has taken several journalism and photography classes at the college, said, upon receiving the scholarship, "It has been my experience so far that taking journalism classes at GCC has enhanced both my skills as a photographer and as a writer. GCC has also given me the tools and the knowledge to prepare me for the next step, documenting the world."
Serving on the staff of El Vaquero "has been an incredible experience," said Constante, adding that she has learned "a lot from writing stories about the budget cuts and recent elections.
"I've also met school administrators and students with valuable knowledge and opinions, and I also got to meet a 10-year-old cancer survivor with an inspiring story."
She plans to put in one more semester on the newspaper staff before transferring to Cal State Northridge where she will major in journalism, a field, she said, "where I'll always be able to learn something new and stay on top of what's happening in the world."
One of the newest members of the journalism department at Glendale College, Gillette is now enrolled in Bernie Caughey's introductory news writing class where, she said, "the principles of journalism [have been] embedded in my brain."
Her goal is to transfer to Cal State Northridge as a journalism major, with an emphasis on photojournalism, with the dream of telling stories "important to our society."
About the Contributors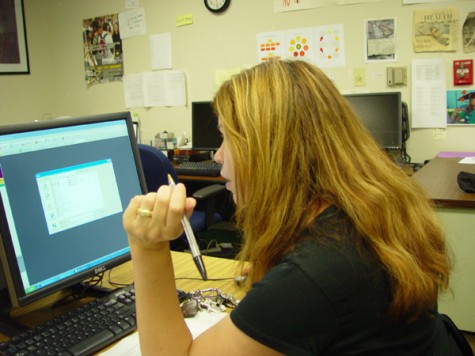 Jane Pojawa, production assistant
Jane Pojawa is a Southern California-based print media editor/writer who also dabbles in web design. Her passion is historical research and has served...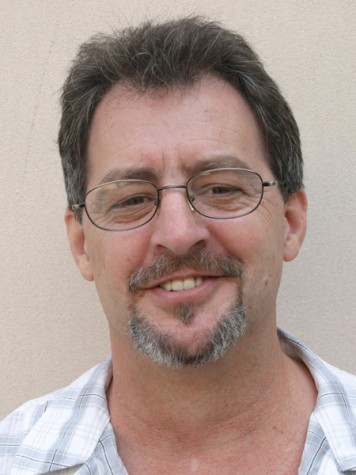 Richard Kontas, Production Assistant
Production Manager; Former Editor-in-Chief and Action Sports Photographer.