Glendale Takes Honors at State Convention
Journalism was the name of the game at the Journalism Association of Community Colleges' (JACC) statewide conference at the Wilshire Grand Hotel in Los Angeles from April 8 to 11 where staff from El Vaquero and the Insider magazine won 11 awards including the General Excellence Award for El Vaquero.
The conference hosted more than 613 student and faculty delegates from 47 schools in California and one school from Rhode Island, making this JACC's largest-ever conference. Glendale sent 14 delegates from El Vaquero and the Insider.
The state competition is much more rigorous than the regional competitions because more schools participate. However, El Vaquero and the Insider were still able to hold their own. El Vaquero won in three categories and received honorable mentions in four categories. The Insider magazine won in two categories and received honorable mentions in two categories.
Staff members showcased their abilities in mail-in, bring-in, and on-the-spot competitions for writing, photography and page layout.
Winners this spring included Brandon Hensley, former El Vaquero editor-in-chief, who landed second place in the mail-in category for his profile feature story about Monica Kaufmann, a Glendale cheerleader who won $50,000 on the TV show "Wipeout."
Hensley was also the JACC Southern California president for the 2009-2010 year and participated in the planning of this semester's conference and attended as the outgoing president.
"Personally, I worked hard with the other student officers to make this year's state convention more fun for the students," said Hensley. "I think the convention took a step forward in that regard, so hopefully students on the El Vaquero staff in the coming year will have even more fun?if they go. I think journalism is more than just writing, it's about networking and building relationships, and JACC is an important part of that."
Isiah Reyes, El Vaquero news editor, received fourth place in the mail-in category for his news feature story about the Station fire. "Winning an award is definitely an honor," said Reyes. "It's great to be recognized for my hard work and also to represent El Vaquero in a positive light."
El Vaquero also received the prestigious "Newpaper General Excellence" award in the mail-in category in which three issues were submitted for judging.
The Insider editor-in-chief, Jane Pojawa, displayed her writing chops and landed first place in the mail-in category for her magazine profile story about student activist Andrew McGregor. Ani Khashadoorian of the Insider received second place in the on-the-spot competition for a feature story.
Honorable mentions in the mail-in competition were given to El Vaquero for front page layout, Hensley for photo illustration on the smoking question and Pojawa for her news story about the tragic murder of a GCC student in Northridge.
El Vaquero staff photographer Edgar Santacruz also received an honorable mention for his bring-in photo of the ASGCC budget cut protest.
The Insider received honorable mentions in the mail-in category for magazine layout/design, and brothers Hovsep and Graig Agop recieved the only honorable mention at the conference, in the bring-in category for their multimedia audio slide show about GCC student Jorge Acevedo.
Along with gaining recognition for the student publications at Glendale, the conference also provided a learning experience and a chance to build relationships.
"I definitely enjoyed JACC," said Agnes Constante, El Vaquero features editor.?"I didn't win anything, but the experiences I got out of the convention were worth a lot more. The competitions were great because they put realistic time pressure on us to write our stories and edit them. And it was also nice to spend time with the staff outside of the newsroom."
The Southern California conference will be held at Cal State Fullerton in the fall.
El Vaquero was awarded:
* Newspaper General Excellence
* Profile Feature: Brandon Hensley – 2nd "Monica Kaufmann Wipes Out the Competition"
* News Feature: Isiah Reyes – 4th "Station Fire Strikes Close to Campus"
* News Story: Jane Pojawa- Honorable Mention (HM) "Student Murdered at Northridge Party"
* Front Page Layout-Tabloid – HM
* Photo Illustration: Brandon Hensley – HM "Smoking Question"
* Bring-in Photo: Edgar Santacruz- HM "ASGCC Protest"
The Insider was awarded:
* Magazine Profile Feature: Jane Pojawa – 1st "Andrew McGregor Has a Plan"
* Feature Story: Ani Khashadoorian – 2nd "Janis Joplin and The Orgasm"
* Magazine Layout/Design- HM
* Audio Slideshow: Hovsep and Graig Agop – HM "Jorge Acevedo."
About the Contributor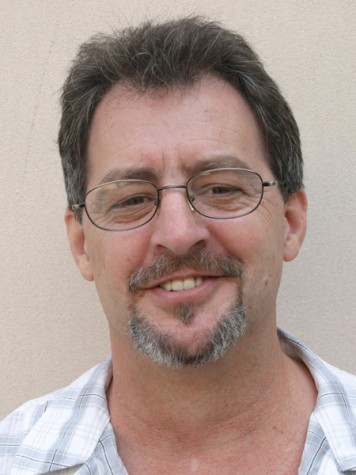 Richard Kontas, Production Assistant
Production Manager; Former Editor-in-Chief and Action Sports Photographer.