Board Candidates Forum Addresses Budget Cuts
Almost all seats were full at the Board Candidates Forum where three candidates for the GCC Board of Trustees answered questions which ranged to many different topics.
The forum began with a bio of each candidate presented by moderator Jean Perry, chairman of the Language Arts Division. The three candidates include incumbent Armine Hacopian; Sergei Aftandelian, Secular Studies Principle of Chedar Menachem school; and Ann Ransford, the retired Executive Director of Communications Marketing and Foundation.
After the in-depth bio, Perry read a series of 12 questions which were prepared prior to the event by faculty, classified staff and students.
Each candidate had one minute to answer questions, although most of the time the responses took a bit longer. The questions at the beginning ranged from why the candidates were running to what they plan on preserving at GCC.
Ransford, who retired last year as director of the college foundation, described what changes she would like to make at GCC is she becomes a board member.
"I would like us to be able to work together to solve challenges and that means listening to each other and respecting each other's opinions," Ransford said. "We need to work as a team, and that includes all factions of this college."
Then the candidates described how they would bring revenue to this campus and what resources they would have to cut in order to help out the college during these financial times.
Aftandelian explained how he plans to deal with saving resources on campus.
"It's all about being fiscally responsible; we have to save electricity and we have to go green and think about conservation," Aftandelian said.
Later on, the questions started to get harder as the candidates, most notably Aftandelian, took a little time to respond. Afterward, the questions shifted over to the transfer programs, the "unfair" workload that employees have to take on after layoffs and the unreasonable treatment of adjunct faculty.
Prior to the event, index cards were handed out to everyone so that they could write their own anonymous question if they chose to. This gave the candidates a way to answer direct concerns from the audience.
One of the questions submitted by the audience was about the U.S. Green Building Council LEED, which focuses on building environmentally safe buildings. All candidates supported green buildings.
Another question submitted by the audience was about the 43 employees retiring at the end of this semester and what impact that would have on the campus. Every candidate had a different view on the issue.
Ransford simply described how she will miss most of the retirees.
Hacopian was concerned with the idea of "double dipping," the concept of retirees taking the incentive and continuing to work as emeritus professors.
Aftandelian said that the large number of retirees is a good sign because it shows that the employees have reached a great milestone in their lives.
As the forum came to a close, every candidate gave a brief summary about how they think they would best change GCC if they were elected. Overall, all three candidates presented a compelling reason to vote for them.
About the Writer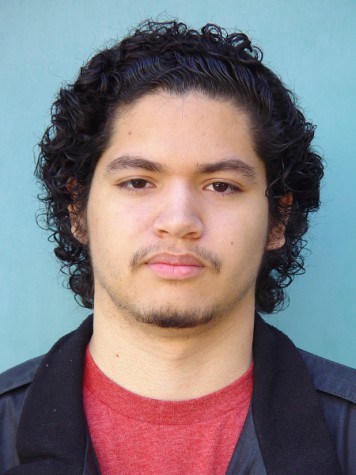 Isiah Reyes, staff reporter
I've been a staff member of El Vaquero since 2008, shifting between writer and photographer. Overall, I'm very laid back and I get the job done.