El Vaquero, Insider Win Regional Contests
The Journalism Association of Community Colleges [JACC] held its annual southern California division conference Nov. 14 and 15 at Cal-State Fullerton.
This prestigious organization is comprised of 111 member community colleges in Calif., Arizona and Nevada. Among the SoCal division colleges, 31 sent delegates to the conference; Glendale was not among them, for reasons stemming from inadequate funding.
The conference offers a number of opportunities for journalism students; portfolio reviews, social networking with other students, recruitment to university programs, workshops led by industry professionals and competitions.
The contests for student journalists include mail-in, bring-in and on-the-spot competitions. As non-participants, the El Vaquero and Insider (the campus magazine) staffs were not eligible for either bring-in or on-the-spot competitions; however the mail-in competition, based on last semester's print media, was open to Glendale students.
The Insider won an award for general excellence, Olga Ramaz won first place for opinion writing and editor-in-chief Jane Pojawa won third place in the profile feature category. The winning entries were "X: 31 Years of L.A. Punk Rock" and "Carina Crash."
El Vaquero winners included Claudia Anaya and Corinna Scott, who won a meritorious award in the Enterprise Series division for their coverage of the teacher assault case of spring semester and summer intersession. Fabienne Niederberger took second place for her photoillustration depicting "Spring Break Savings."
Jessica Bourse, El Vaquero editor-in-chief won fourth place for her profile feature story about Harold Mack and Richard Kontas, former editor-in-chief, won fourth place in the feature photo division for his series of a man being fired out of a cannon at the opening of the Simpson's ride at Universal Studios.
About the Writer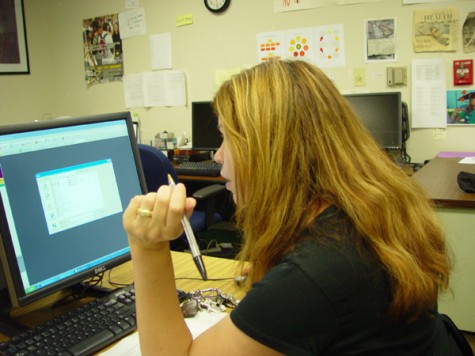 Jane Pojawa, production assistant
Jane Pojawa is a Southern California-based print media editor/writer who also dabbles in web design. Her passion is historical research and has served...