Unity Festival Brings Glendale Together
On Saturday, the city hosted the sixth annual Glendale Unity Fest at Verdugo Park, an all-day affair packed with world music, ethnic foods and vendors selling imported arts and crafts.
The festival featured a continuous program of ethnic dance and music groups with the Djanbazian dance group, the Scandia Dancers, Kultura Philipine, the Cahuilla Indians from Palm Springs, and the Mediterranean melodies of the Element Band.
Glendale Mayor Ara Najarian said, "One of the best things about Glendale is its diversity of cultures. Diversity gives excitement, education, language, music and culture to our great city and the Unity Fest gives us all the opportunity to learn about one another."
Despite the heavy rainfall the day before the festival, that did not stop the performers and vendors from attending. The city provided free shuttle service and free parking in all parking lots near the park.
Surrounding the live entertainment was about 40 different booths from various businesses and organizations. There was plenty of free entertainment for children including rock climbing, a moon-bounce, slide and the Glendale public libraries bookmobile filled with hundreds of books.
Festival attendees got to choose between korean barbeque, imported Armenian ice cream, Chinese food, traditional Mexican fare and the on-site preparation of the Arabic spiced dough known as manaeesh.
One of the many sponsors for the festival was the Armenian National Committee of America, Glendale Chapter (ANCA) which donated $2,500 to the event. Elen Asatryan, Executive Director of the ANCA said, "Events like this should take place more often in Glendale. It gives the community a chance to appreciate the multi-cultural city we live in."
About the Contributor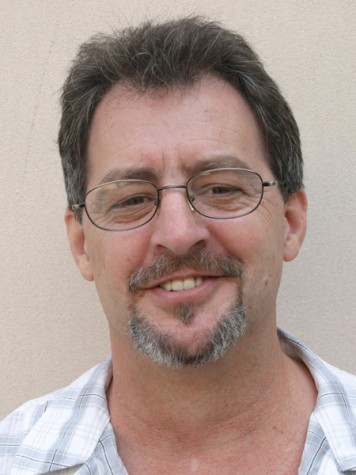 Richard Kontas, Production Assistant
Production Manager; Former Editor-in-Chief and Action Sports Photographer.