Channeling Your Inner Child
El Vaquero's team tried some Japanese DIY candy kits
One way to unwind ahead of midterms is to go on a candy binge, Japanese style. El Vaquero's newsroom recently tapped into their 5-year-old selves and tried a wide variety of unique snacks and candy to crunch, munch, and chew in a special taste test. From the salty to sweet, Japanese snacks satisfy the most unique taste buds. Our news staff even tried the DIY variations. Scan the QR code here to learn more and watch a special broadcast segment featuring sports writer Kevin Holcomb, staff writer Lalo Carreno, staff writer Ro Martinez, and managing editor Alin Pasokhian.
Candy was purchased in Maruki, a market in Little Tokyo that features special candies from back home. Interestingly, these Japanese DIY kits are no longer restricted to Japan, and have become popular all over the world. The kits allow users to get creative and test their abilities as a sugar confections chefs. The purpose of these is to inspire children's creativity, or, in this case, the creativity of a bunch of 20-something-year-olds.
The most famous DIY kit, Kracie, is known for its Popin' Cookin' series.
With the use of sugar and water, one can mix and knead, making a variety of foods and deserts, such as tiny ice cream cones, sushi, bento which is a Japanese style lunch box, and ramen. Working on these DIY projects often helps relieve stress. In Japan, social media is often filled with videos of completed, colorful products.
For some laughs, we recorded reaction from staff who tried the following items.
Popin' Cookin' Ice Cream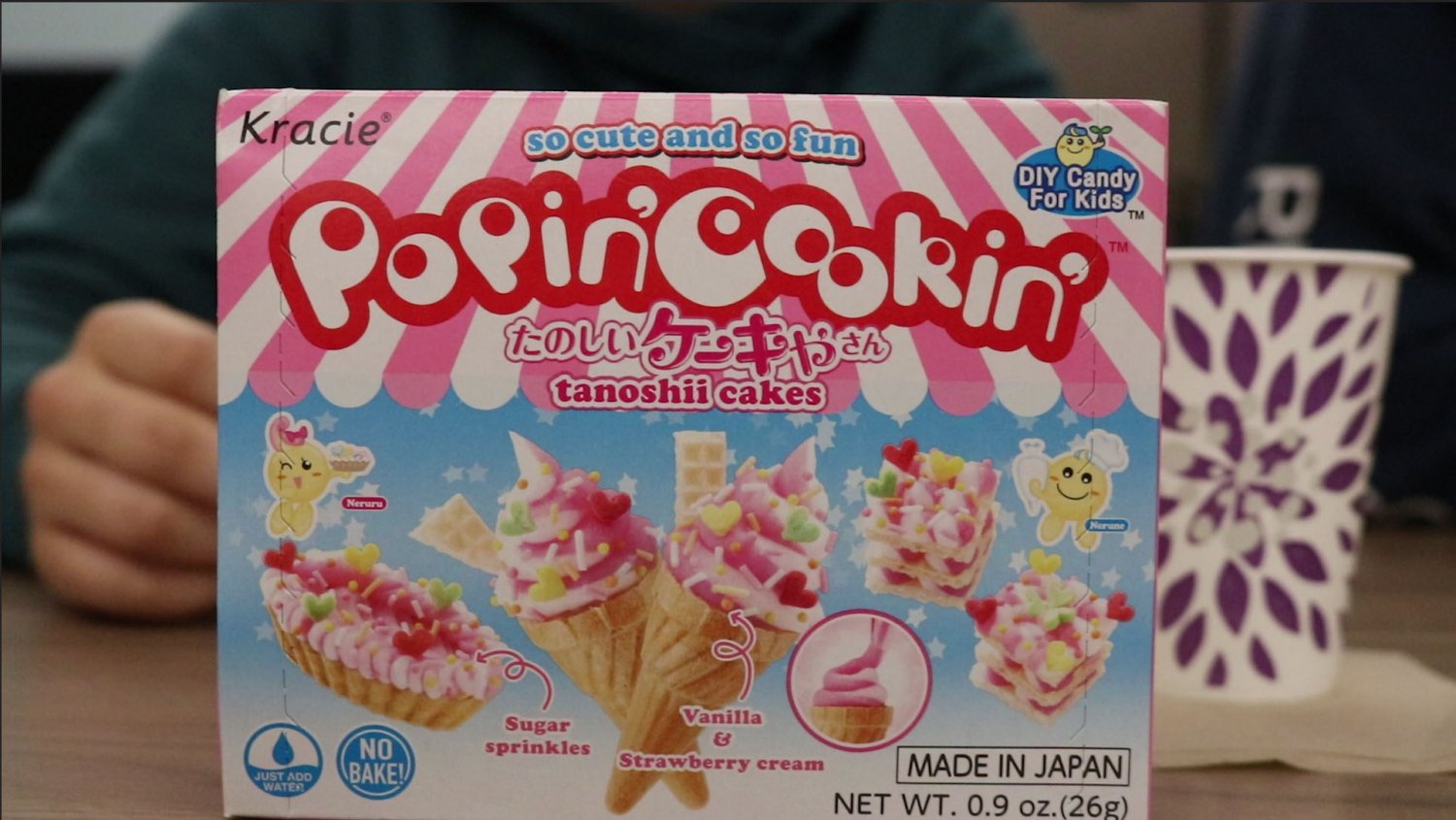 Marukai is conveniently located at 123 S Onizuka St. #105, Los Angeles, CA 90012, and is open from 9 a.m. to 10 p.m. from Monday through Sunday. They can be reached by phone at (213) 893-7200.
Photos by Hayk Rostomyan and Tyler Greene